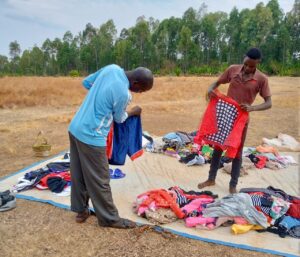 Ngara, TZ – Cook ELN starts a clothes selling business – Aug 2023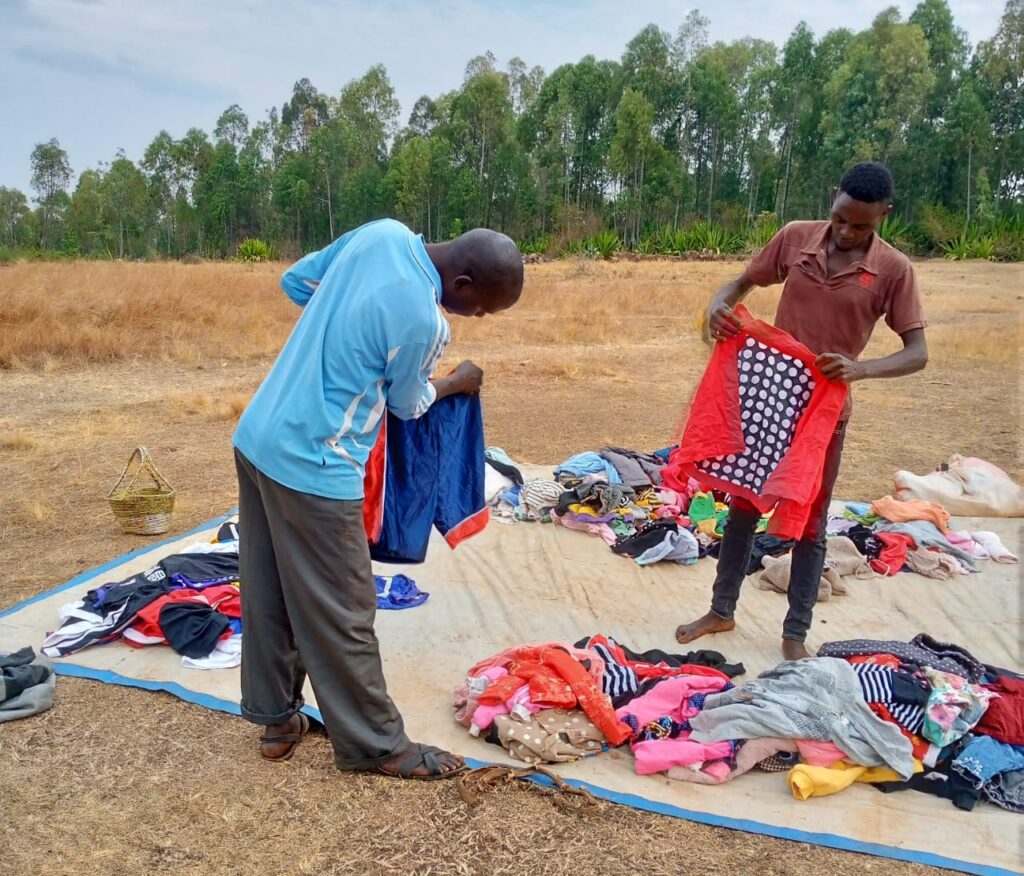 ELN has launched a clothes selling business using his portion of the MVG VICOBA group's profits that were distributed in July this year. He received 495,000 TZS / US$ 200, which was his share of the VICOBA's total share savings in one year.
ELN is the cook who works at Mukibogoye Primary school assisting with the student's breakfast serving. He has begun the children's clothes business in the community auctions with an earning of 20,000 TZS / US$8.50 every week. He buys a clothes parcel from a wholesaler's agent and takes it to the auction, selling per piece or per pair as a retailer. ELN sorts clothes from the parcel by grading and sets the prices of each based on the grade's quality and takes to the market to earn a target income every two months.
This business has made ELN see more opportunities from customers' inquiries for clothes for children and adult people based on season and needs. For example, like school uniform sweaters and heavy jackets to wear during winter. He needs a capital 800,000 TZS loan to buy sweaters and jacket parcels for an expected profit of 150,000 TZS each every two month.
He is committed training his wife to assist in selling the childrens and women's clothes, while he focuses on selling jackets and the schools' uniform sweaters. ELN wants to become a clothes' parcels supplier agent when has more experience and the business has fully grown enough to invest business in larger towns for future better family income.