---
We pursue our mission by using our model to implement three programs: Grow, Build and Earn.
---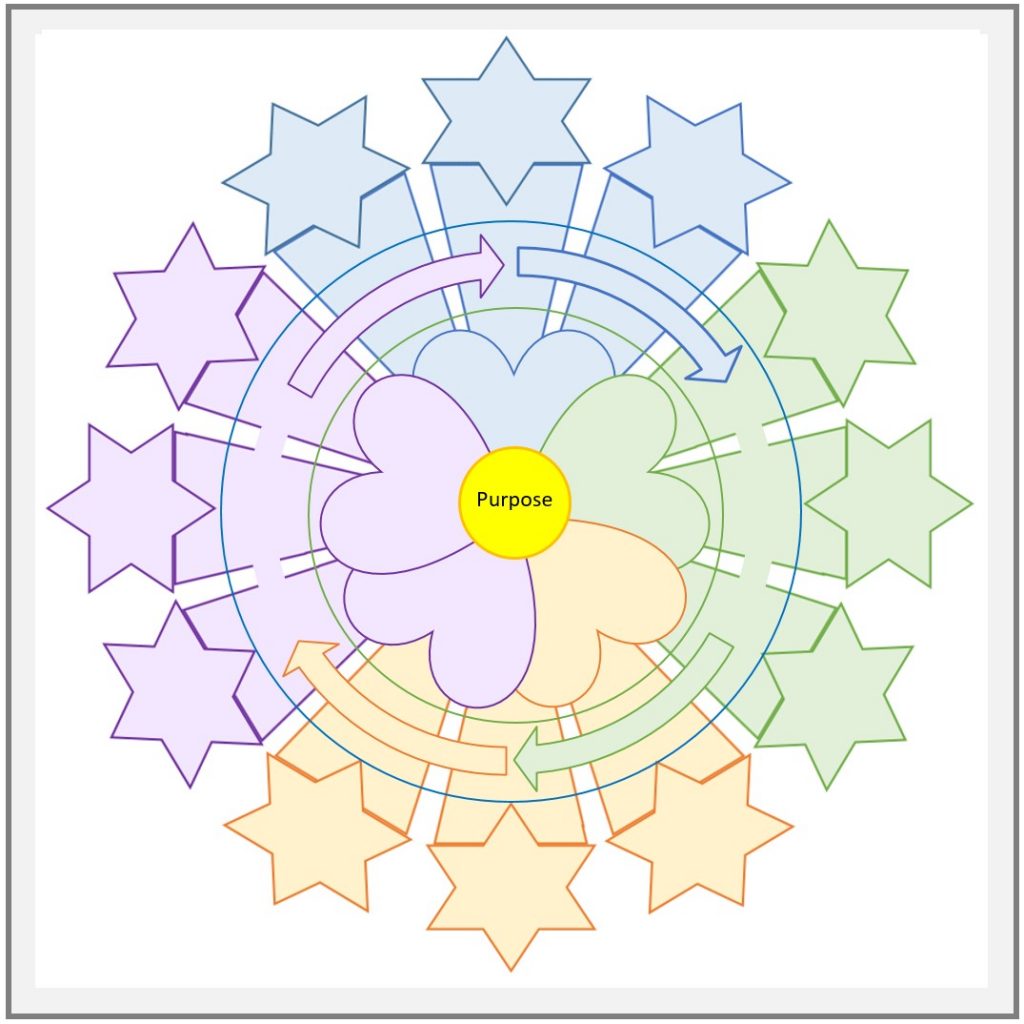 Mission
Better Lives assists families living in rural poverty to progress along a path to food and income self-sufficiency. We do this so that their children will have the opportunity to grow up healthy, educated and able to support a happy family of their own.
We focus on delivering quality solutions to poverty that are sustainable and scalable.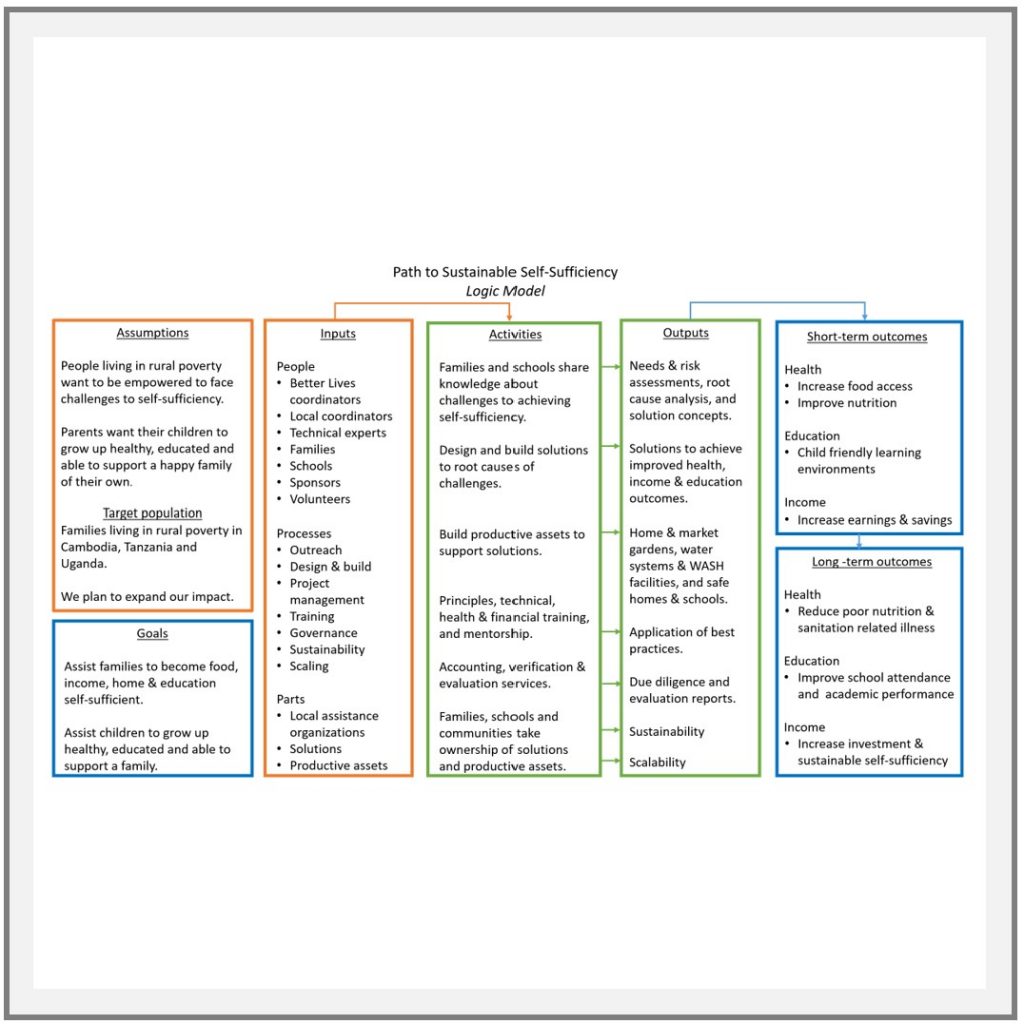 Model
We follow a grassroots approach to assisting people living in rural poverty to move along a path of achieving food, income, home and education self-sufficiency. We team up with partner organizations that are embedded in their communities and focused on assisting families and schools to find and implement solutions to the challenges they encounter along the path. We all work together according to our logic model below, which lays out the Assumptions, Goals, Inputs, Activities and Outputs that lead to Short and Long-term health, education and income Outcomes.
We believe locally-led collaboration is key to identifying needs and root causes of challenges, in a way that empowers communities to design, build, implement, manage, evaluate and sustain the solutions. Productive assets, including vegetable gardens, school facilities and homes are part of our solutions that create child-friendly learning environments. Training and ongoing mentorship by our local partner teams promote application of agriculture, health and financial best-practices. Program evaluation activities assist us to measure impact and use data to continuously improve. Sustainability drives everything we do, including plans to expand into new regions and countries by establishing new strategic partnerships.