---
We provide management, technical and financial support to locally-run social enterprise partners. These partners share our mission, and use our methodology and programs to assist families and schools living in rural poverty to achieve sustainable food and income self-sufficiency.
---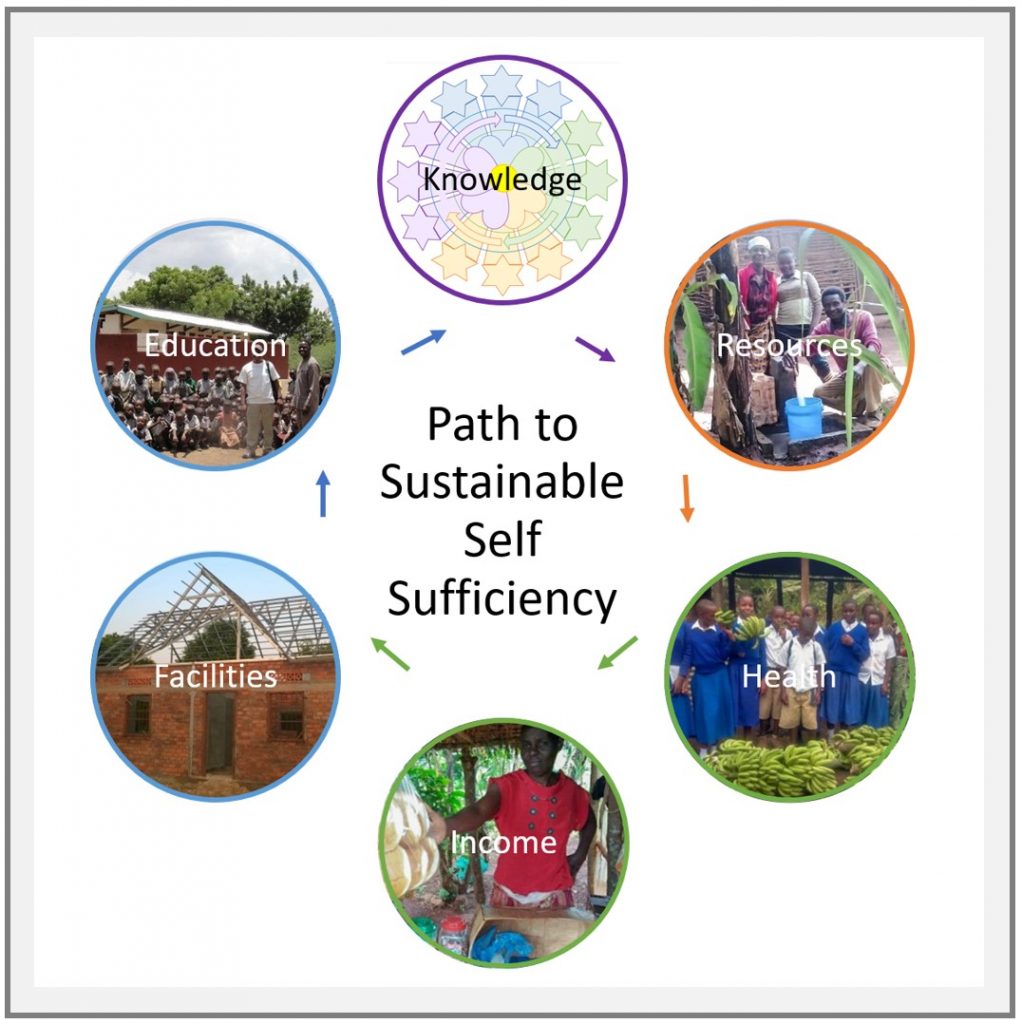 Methodology
We use a repeatable approach that assists people living in rural poverty to develop the capacity to navigate a path to self-sufficiency. The path steps are:
Access Knowledge
Apply Resources
Strengthen Health
Earn Income
Improve Home
Enhance Education
---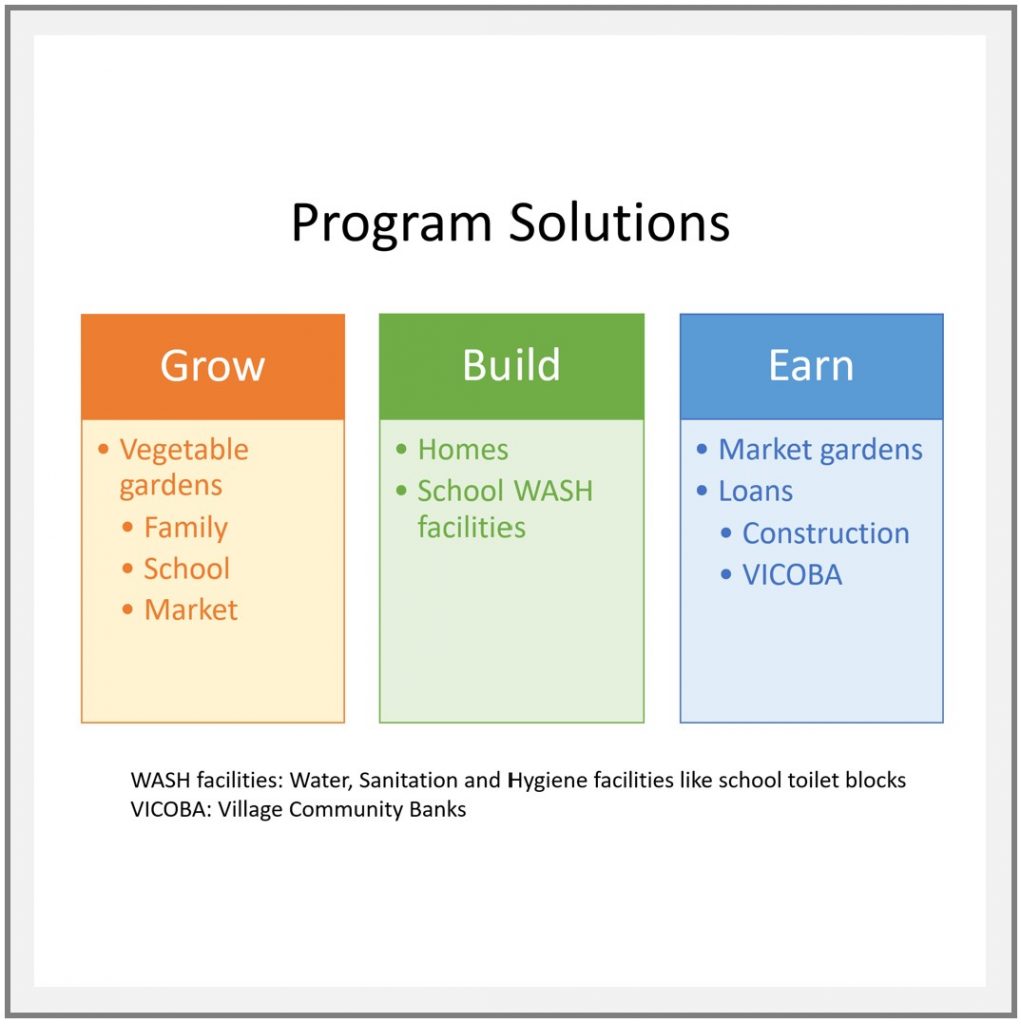 Programs
We provide ongoing mentoring, materials and measurement support for three programs: Grow, Build and Earn.
Grow assists with building and maintaining organic vegetable gardens for homes, schools and market growing.
Build includes Rent-to-Own homes and school facilities like toilet blocks.
Earn covers mentoring market gardeners, and providing loans for investment in productive assets, construction and Village Community Banks.
---