---
We provide methodology, management, technical and financial support to locally-run social enterprise partners. These partners share our mission, and utilize our methodology and programs to assist families and schools living in disadvantaged rural communities to achieve a sustainable life.
---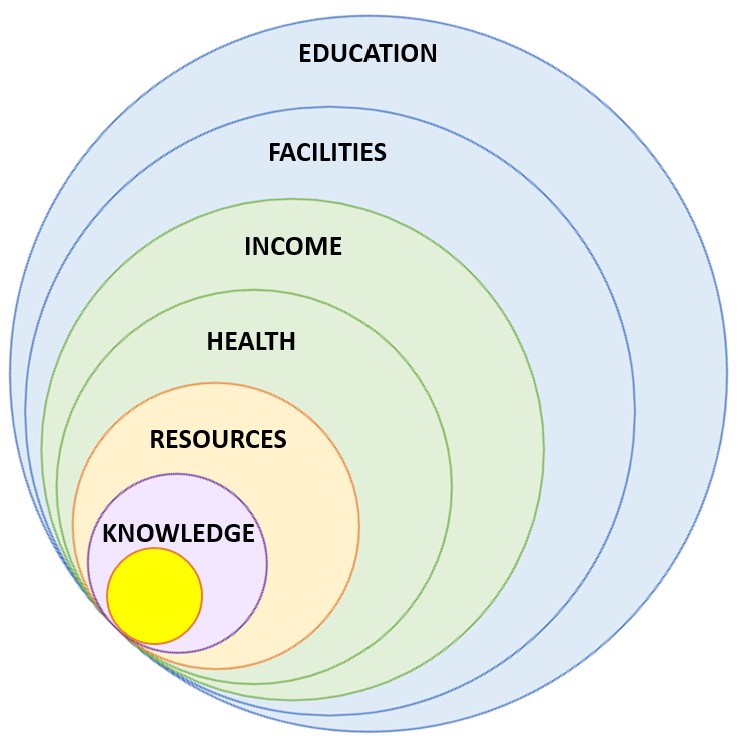 Methodology
We teach sustaining values and quality principles that assist people to navigate a path to a sustainable life. The path stages are:
Access Knowledge
Apply Resources
Strengthen Health
Earn Income
Improve Facilities
Enhance Education
---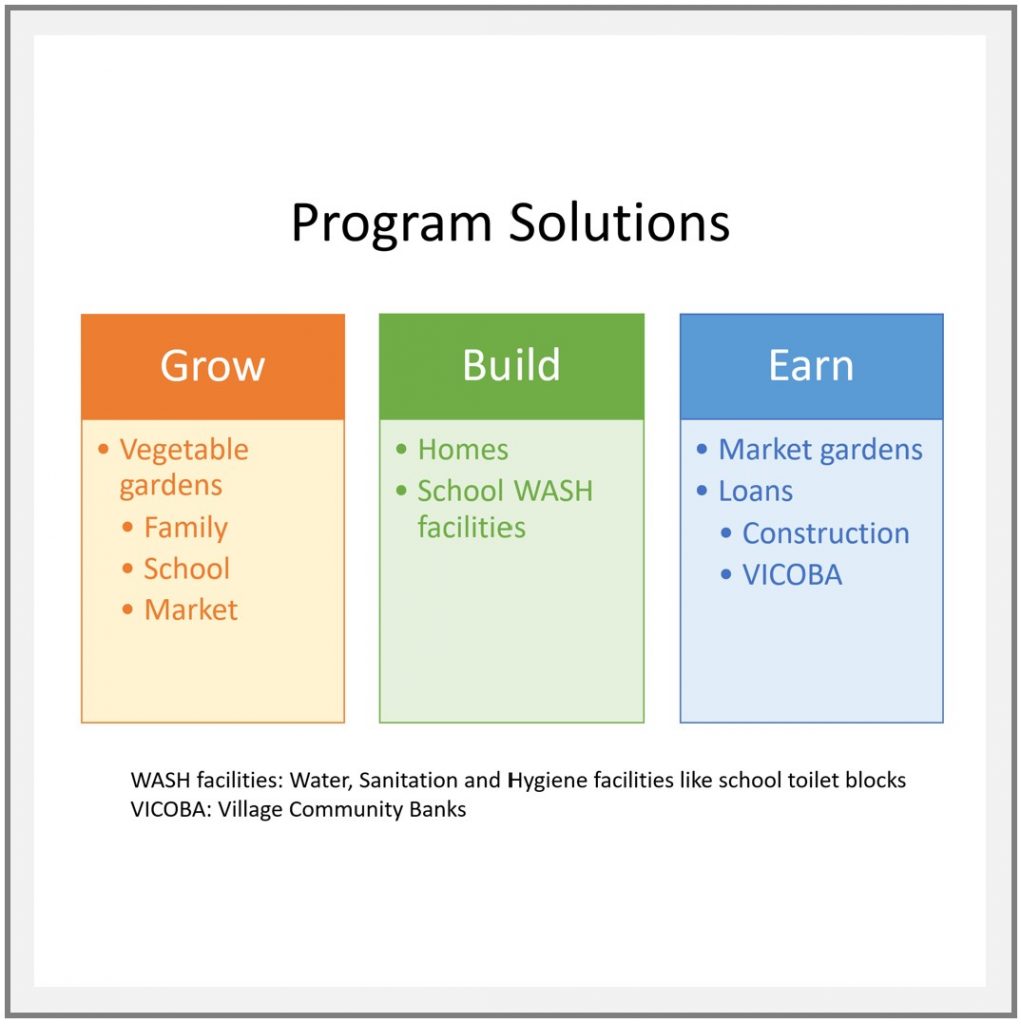 Programs
We provide ongoing management, mentoring, materials and measurement support for three programs: Grow, Build and Earn.
Grow assists with building and maintaining organic vegetable gardens for homes, schools and market growing.
Build includes facilities like water systems, school toilet blocks and Rent-to-Own homes.
Earn covers mentoring market gardeners, and providing loans for investment in productive assets, construction and Village Community Banks.
---