---
We provide a methodology along with management, technical and financial assistance to locally-run social enterprise partners. These partners share our mission, and utilize our methodology and solution programs to assist families and schools in disadvantaged rural communities.
The methodology is represented by a MANDALA that summarizes our thinking, and a STAIRWAY that summarizes our actions.
---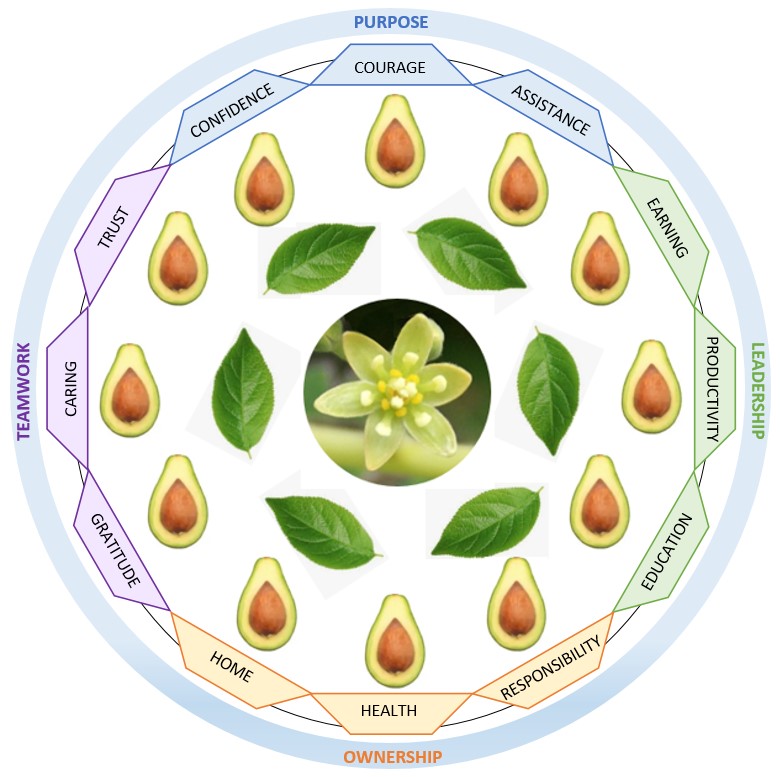 Methodology
The MANDALA'S avocado seeds represent our thinking about VALUES, the leaves PATH steps, and the central blossom QUALITY.
VALUES are our important beliefs that develop personal capacities for purpose, leadership, ownership and teamwork.
PATH steps lead to sustainable living.
QUALITY sustains solutions to challenges faced on each step of the path.
---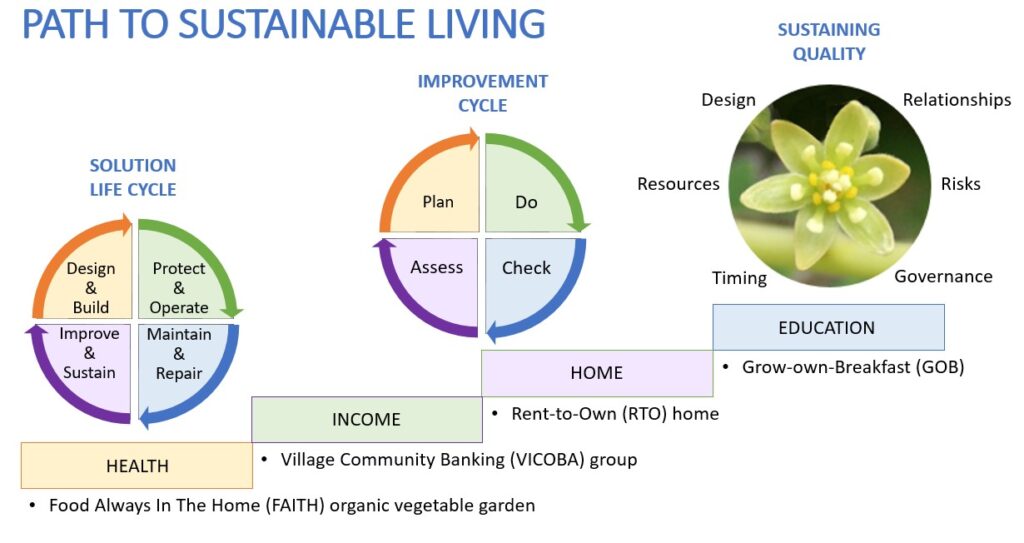 The STAIRWAY represents our actions along the PATH steps as three circles: SOLUTION LIFE CYCLE, IMPROVEMENT CYCLE and SUSTAINING QUALITY.
PATH steps are navigated to sustainable living using sustainable solutions to the challenges faced on each step.
SOLUTION LIFE CYCLE stages are planned all the way from design through to sustain.
IMPROVEMENT CYCLE improves each solution life cycle stage.
SUSTAINING QUALITY is balancing relationships, risks, governance, timing, resources and design in a way that sustains solutions to challenges faced on each step of the path.
---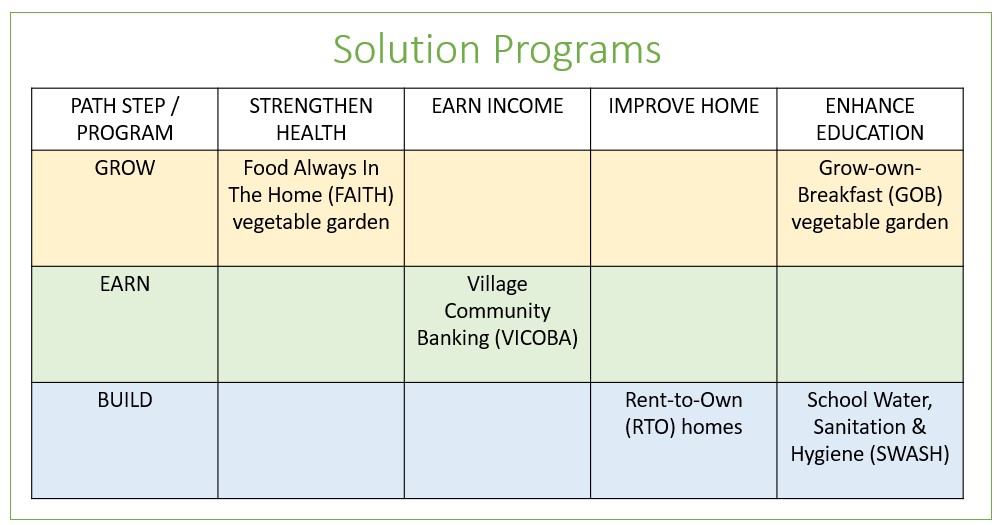 Solution Programs
We provide management, mentoring, materials and measurement assistance for GROW, EARN and BUILD programs.
GROW assists with Food Always In The Home (FAITH) organic vegetable gardens for homes, and Grow own Breakfast (GOB) vegetable gardens in schools.
EARN assists with the setup and provision of loans for Village Community Banking (VICOBA) groups.
BUILD assists with construction of Rent-to-Own (RTO) homes, and School Water, Sanitation and Hygiene (SWASH) facilities.
---