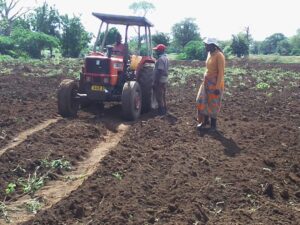 Moshi, TZ – Building good relationships for a better tomorrow – 30 Apr 2022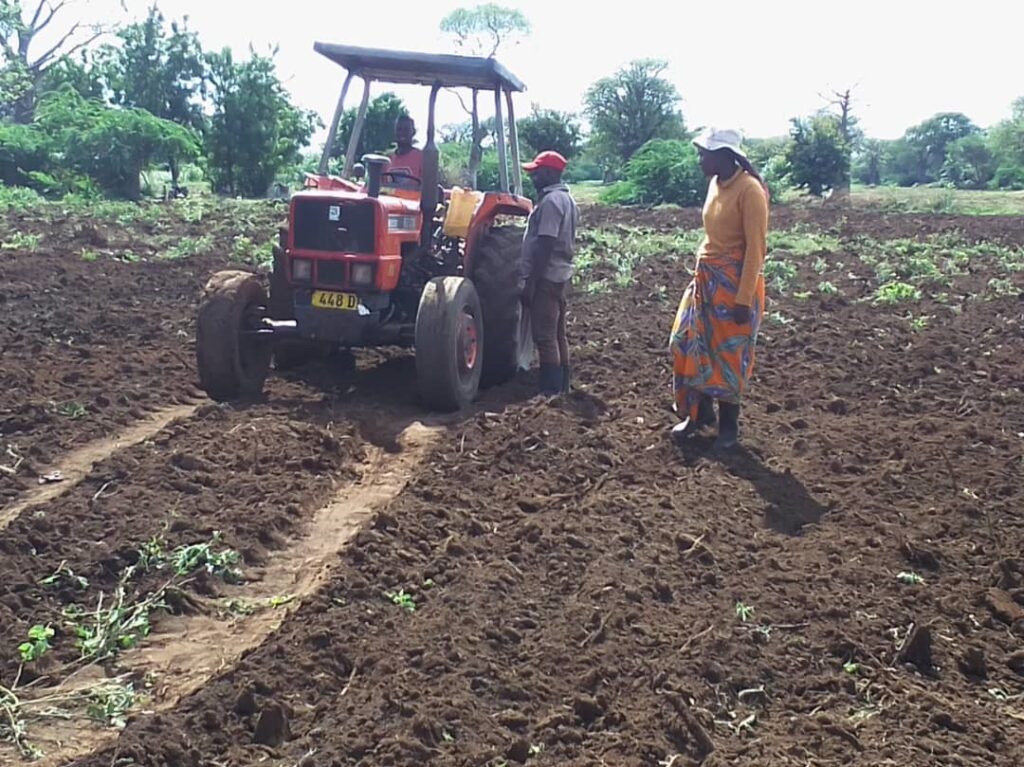 Tupdendane team members Greenson and Naael are thanking Mr Matunzo for his support with ploughing 1.5 acres of Tupendane / Better Lives land. The Tupendane team paid for the tractor's diesel fuel and Mr Matunzo ploughed the field for no charge because he wants Tupendane to become a sustainable organization assisting local schools to feed their students in a sustainable way.
Tupendane has been building good community relations for over ten years, working to achieve a better tomorrow for everyone in their community. This year Tupendane is focused on how the idea of sustainability can be implemented in all their programs that assist children to grow up healthy and educated so that they can eventually support their own happy families by earning income through different work opportunities available within their community,
While working on this focus, resources capacities became one of the challenges Tupendane identified. Therefore, they started to prioritize on building Tupendane's own capacity for producing income that will cover its operating expenses. Having the benefit of owning Rent-to-Own land with Better Lives, the team has committed themselves to develop the land in a number of ways for income generating activities. Ways that will also protect the land until they have investor support for building Rent-to-Earn shops and Rent-to-Own houses on it.
This week the team members finished clearing the land by using one day per week funded by Better Lives support. They then received more support from one of their local partners, who assisted them with ploughing. The Tupendane team are proud to have a good relationship with the tractor owner because they have been providing him with school Grow-own-Breakfast farm ploughing work for 3 years now.
The team is hoping to soon start developing an agribusiness shop in the farm area that will assist local farmers and generate an income. They also plan to plant corn, banana and pawpaw, and act as a pilot farm for learning best practices to be applied on the local schools' farms, and shared within the community. The harvested crops and fruit will be displayed in the shop to build awareness about the good quality of products that the farm will be growing.