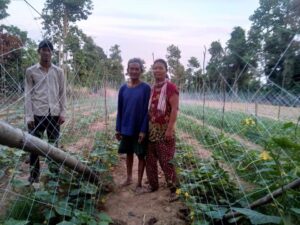 Siem Reap, KH – Rent-to-Own home is a safe refuge during a difficult year – 30 Dec 2020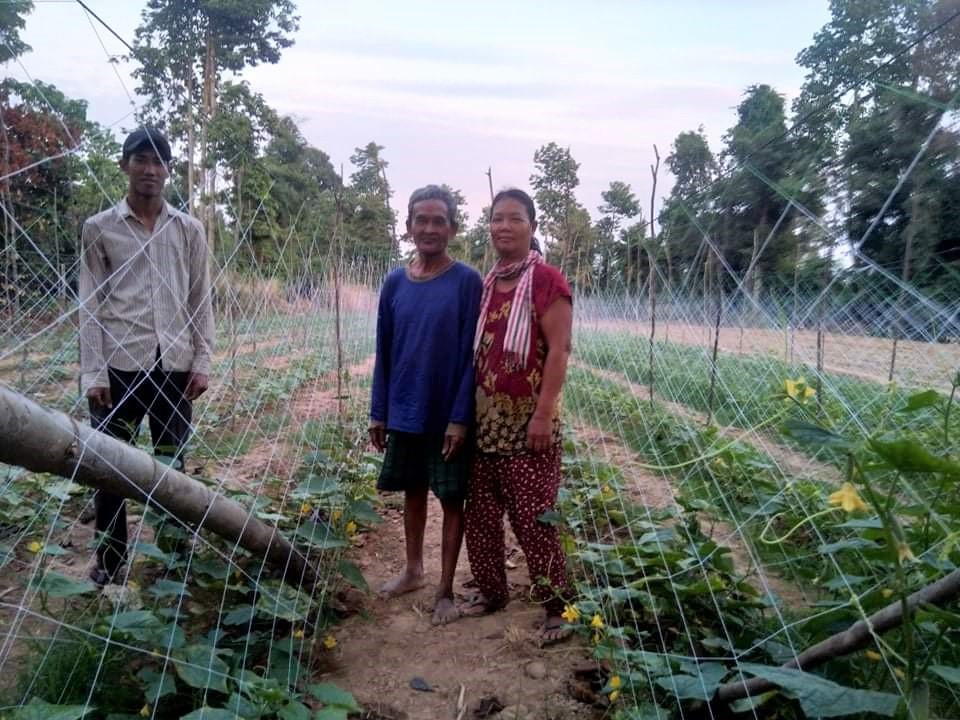 This year of the COVID-19 pandemic and major flooding in Cambodia is making it a struggle to maintain a quality of life balance.
Some people are having trouble sleeping, thinking about how to feed their children, earn income, and stay healthy during this pandemic.
The PS family own a rent-to-own home in Peaksneng, and have been using some practices to reduce their worry and stress. Their advice is that:
First, a major item that helps us maintain quality life is to have a proper place to live, where we can feel safe during lockdown, and maintain good hygiene, and proper sanitation to reduce the risk of contracting the virus. Home is a very important place to stay safe and manage the quality of life during the pandemic.
Second, "It's important for her family to stay engaged with work as a source of inspiration during this dark time of Covid pandemic, with work like raising chickens, fish and ducks, gardening, and going out to harvest wild vegetables.
Third, social support is so important, when something goes wrong in our life we know we can usually rely on our neighbors in our community to assist us.
Fourth, check in with loved ones regularly while following the recommended heath guidelines of frequent hand washing, social distancing and wearing a mask that are important for slowing the spread of the virus. This practice enables you to safely check in with family and friends.
Fifth, encourage others because when we are scared by the bad news of Covid, it is so tempting to repeat the bad message to others. Instead, actively encouraging friends and families is really important.
Peaksneng Thormacheat manager, Rey Diez counts Cambodia as among the luckiest countries when it comes to the coronavirus, with only 300 plus confirmed cases this year and zero reported deaths. Experts say this is because of long established cultural habits and strict government policies dealing with the virus.
In October, Cambodia experienced its worst seasonal flooding. Thousands of people were affected, 30,000 families lost their homes. About 13 percent of rice crops were flooded and destroyed and many farmers in Peaksneng lost their food security.
During this time, the PS family has been struggling to get their life back to normal. With hope and hard work, little by little, they are managing to get back to their farming and raising livestock.