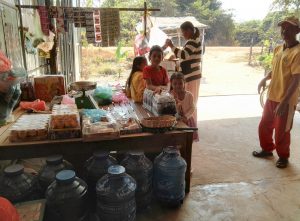 Siem Reap, KH – Path to sustainability assists family during COVID-19 time – 18 Jan 2021
Weun's family is better prepared for COVID-19 than they would have been a few years ago. This is because the family has been negotiating a path to self-sufficiency since 2013, so that their children will have the opportunity of good health, education and a future of supporting a happy family of their own.
It panicked many local families including Weun when the Prime Minister of Cambodia advised everyone to stay at home during peak periods of coronavirus infection. Luckily the family participates in the Peaksneng Thormacheat Garden Shop's "path to self-sufficiency" programs. They are active in the Food-Always-In-The-Home vegetable garden, Earn Income, and Rent-To-Own home programs. These Grow, Earn and Build programs have protected their own and many other families' food supply.
The vegetable garden has assisted Weun's family to control expenses because they can put food on the table and feed the family from the vegetables they grow. The vegetables are nutritious and safe from chemical fertilizers, herbicides and pesticides, so they will help strengthen the family's immune systems. Eating from the garden also means that Weun is avoiding the virus because he rarely goes to the market.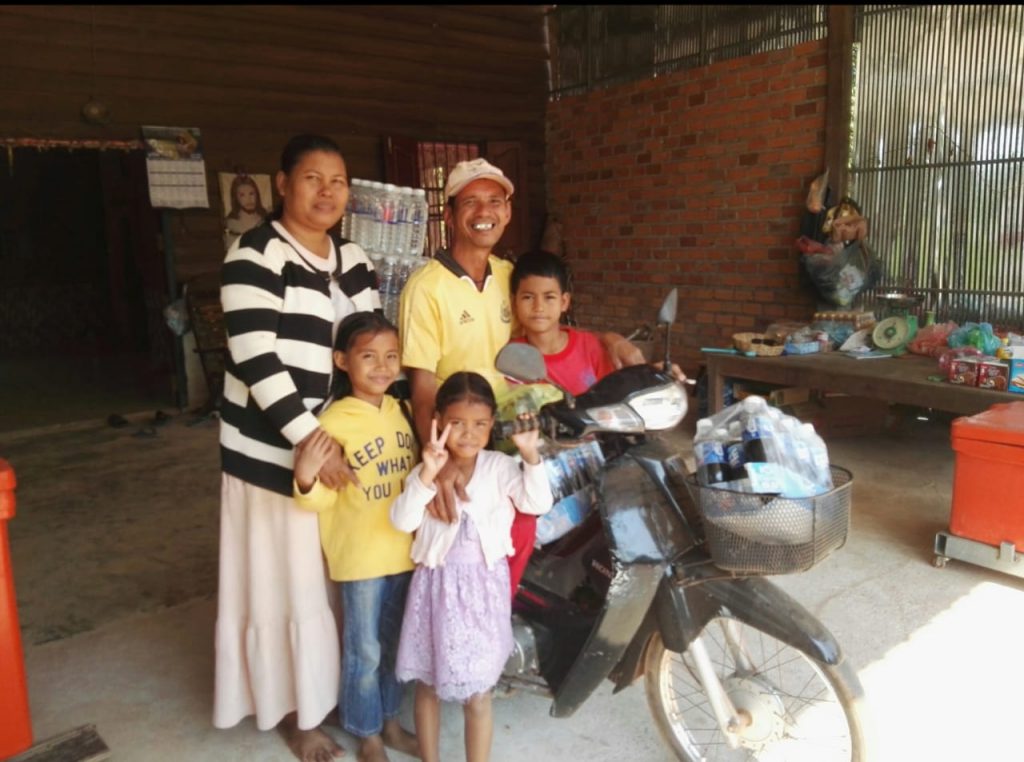 The Peaksneng Thormacheat shop assisted Weun's family to start a small family business so that they could continue to support themselves and allow their children to attend school. The shop's sponsor friend from Italy assisted Weun with a small amount of capital to start a small shop at his home. The income from his shop has helped pay for health care and school expenses for the children with a net income of $85 a month. When you add farm income, he has increased his income by over 3.5 times over the last seven years.
Weun has been thinking about how his home has become so important as the center of their family's life during the pandemic. He has thought about family relationships within the home and the physical structure of the building. He also thinks that during COVID-19, we need to think about how being locked down might affect people whose homes are not the best place to be. He thinks about what makes the family safe in their home and says, "Can you imagine living in your home during COVID-19 when you do not feel safe and comfortable there? I'm glad that Peaksneng Thormacheat Garden Shop's Rent-To-Own home program has assisted my family to feel safe and comfortable 24X7."
The three children Samnang, Marie and Elizabeth are growing and are healthy, happy and motivated to learn. Samnang has improved at school compared to last year despite COVID-19, and Marie is a second honor in her class. They have both been back to school since it reopened two weeks ago. The youngest Elizabeth is looking forward to when she is old enough to go to school with her brother and sister!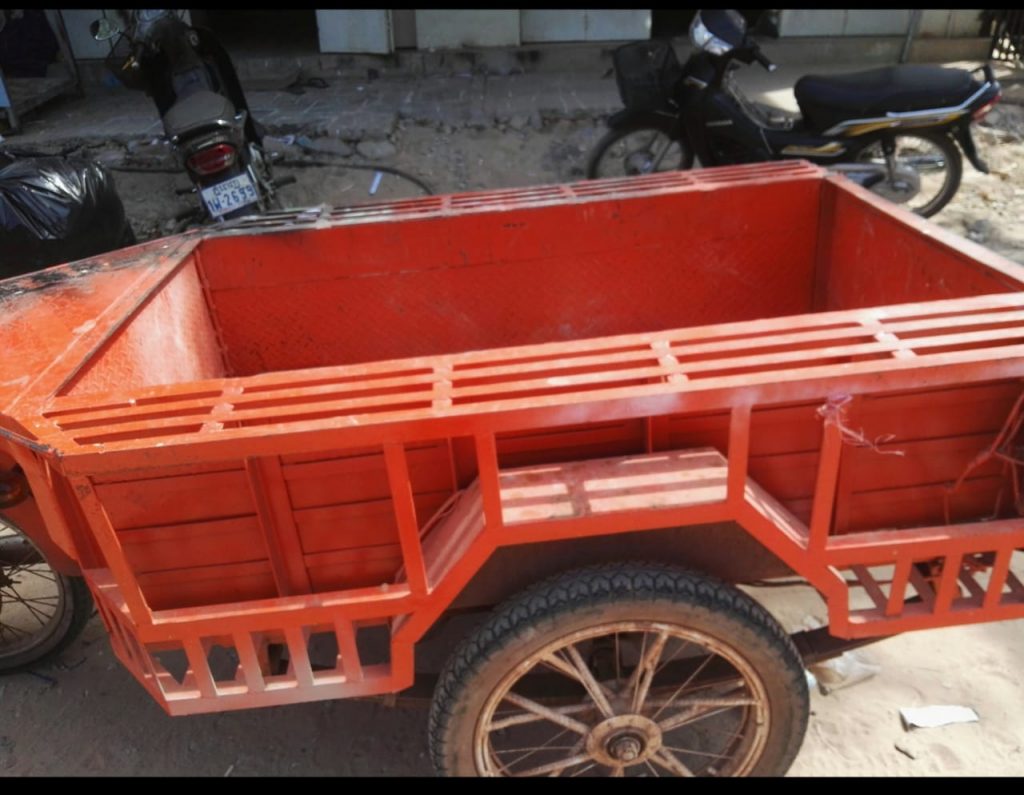 Weun's dream is to invest in a motorbike and cart unit for around $1,500, . This is because this productive asset can empower him to increase his income when he can transport more vegetables to the market and pick up products to sell in his shop.