Highlights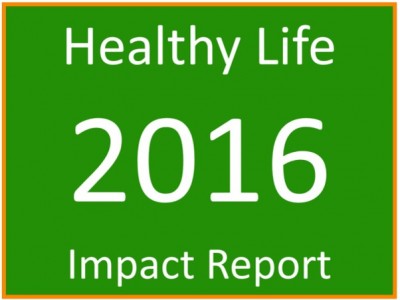 Programs and projects helped:
50 Families
144 Children
28 Visiting Students
This year Healthy life trained and assisted 17 families in building organic vegetable gardens.  These families received regular mentoring which helped them maintain  productive and healthy gardens.
The micro-loan program helped 6 families earn a profit from fattening and selling pigs and is receiving attention from the communities around Battambang.
The shop sold 12 tons of compost to local farms, helping to promote organic farming in the area.
Salee has renovated a guesthouse to accommodate groups of students and travelers where they will learn about the shop's solutions to poverty and healthy living promotion.
Most Impactful Implementation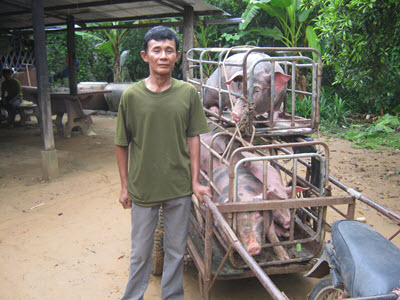 Healthy Life implemented:
3 programs
25 projects
.
Battambang, KH – HPH family earn profit from pig fattening micro-loan – 11 Nov 2016
Hear Hou and his wife earned US$330 from selling two pigs at the local market. The money from the pig loan went to paying for their three children's school fees and to savings for buying a cow.
Hosting Student Groups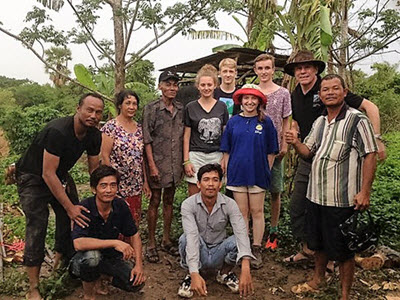 Healthy Life hosted:
2 group
28 students
.
Battambang, KH – Beechwood students travel from UK to help garden shop and families – 22 Jul 2016
From July 5th – 14th, the Healthy Life Garden Shop hosted thirteen students (aged between 15 and 18) and two teachers from Beechwood School in England. They were accompanied by an expedition leader from True Adventure. The students worked closely with the garden shop team to implement many exciting community projects including; compost & natural sprays, organic vegetable gardens and family toilets. The group also spent time working with a local teacher training college to help with some interactive English teaching lessons and challenging local university students to football (soccer)!
Path Stage: Apply Knowledge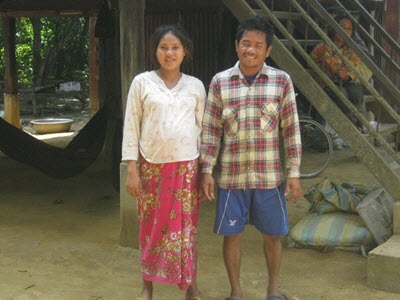 # Families
17 graduated from the stage
0 working to graduate
17 families received organic gardening training and graduated to the health stage because they are successfully maintaining their gardens and feeding their families consistently.
.
.
Battambang, KH – Garden feeds the MYB family everyday – 18 Mar 2016
The March Bora family started their organic vegetable garden after seeing the productive garden of one of their neighbours. Since then, they have stopped going to the market to buy vegetables because their garden provides enough for them to eat every day. They have noticed that their children look healthier than before and their levels in school are improving!
Path Stage: Strengthen Health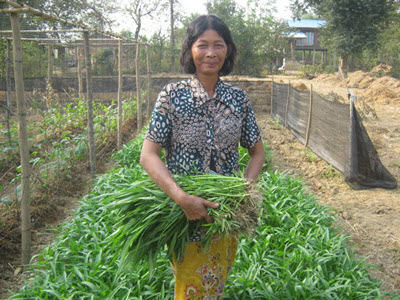 # Families
5 graduated from the stage
34 working to graduate
5 families are successfully earned income from selling surplus vegetables so have graduated to the income earning stage.
34 families have gardens and are still working to develop enough consistent income.
Battambang, KH – Grandmother DDK provides for her grandchildren and plans for the future – 9 Sep 2016
Dy Kourn and her husband live with their three grandchildren in the Sankeo district of Battambang, Cambodia. Their productive garden provides them with enough vegetables to eat and sell throughout the year.
Path Stage: Earn Income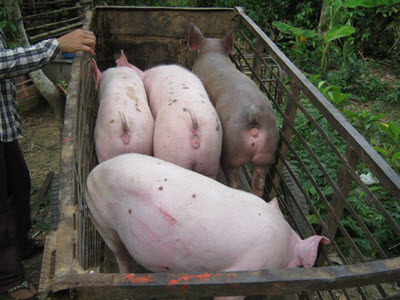 # Families
2 graduated from stage
10 working to graduate stage
5 Saving
5 Received Loan
2 families graduated when their income level qualified them for a home toilet that the student groups help them build.
5 families have received loans and 5 families are saving money in order to qualify for an income generating loan.
Battambang, KH – NSV sells pigs for large profit – 14 Oct 2016
The Nhoung Veoun family earned US$400 net income from selling four pigs at their local market.  They were able to fetch a good price because of it being Cambodia's second biggest religious holiday; Pchun Ben.
Path Stage: Improve Home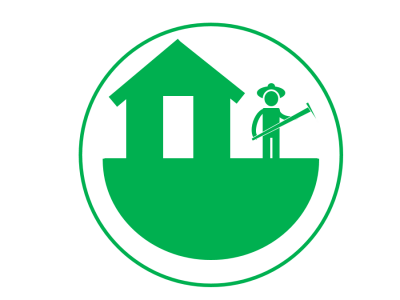 # Families
0 graduated from stage
6 working to graduate
0 saving
0 received loan
Healthy Life Garden Shop are currently designing a number of sustainable solutions to improve family homes.  Home improvement loans, new home loans, and solar power installation programs are the concepts to be proved in 2017.