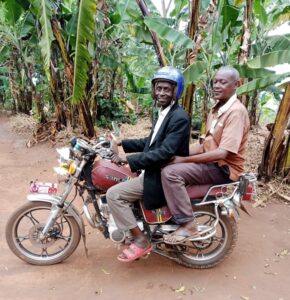 Ngara, TZ – RP starts his motorcycle passenger and delivery business – 31 Jul 2022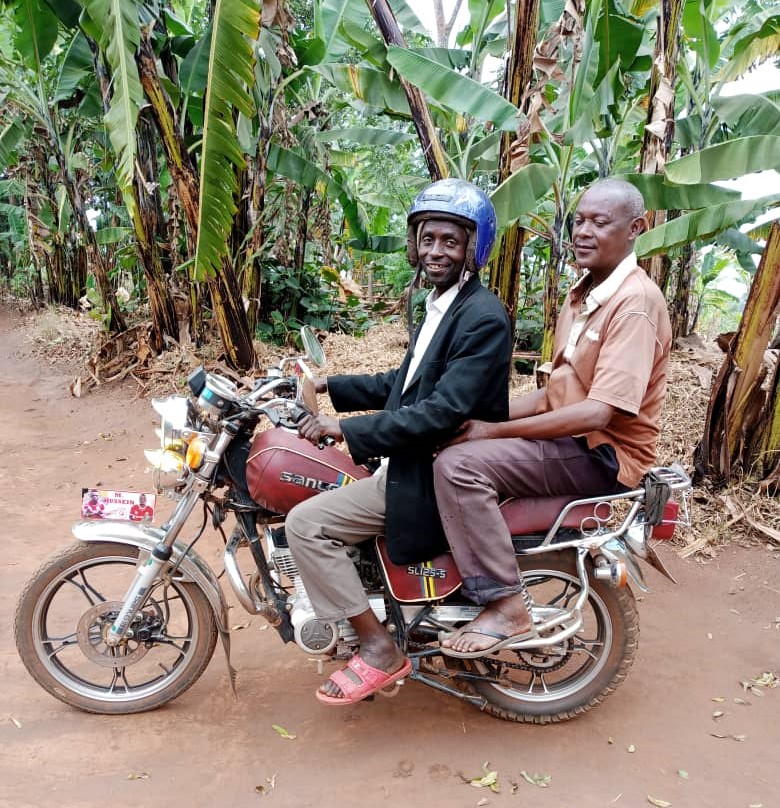 RP has purchased a motorcycle with a combination of VICOBA (Village Community Banking Association) savings and a pay advance from his job as a school cook. He has been a cook for ten years assisting the Kabalenzi Primary school students with their daily breakfast. He is very happy to now own a motorcycle for his family transport and delivery business serving families in his community. It's one year since the motorcycle was bought by the headmaster for self-transport, and now the headmaster is changing to a car. Since there is a good relationship and trust between them, the headmaster is selling the motorcycle to RP.
RP will continue to work as a cook, so he plans to be available for delivering with his motorcycle from 3 to 10 pm on weekdays and 12 hours per day at weekends. He is targeting to earn 7,000 TZS /week day, and 15,000 TZS on weekend days from the delivery business.
RP has some farm land, and used to spend 8,000 TZS each week to rent a bike to visit his farms. Now he will save the bike rental money with the VICOBA every week.
He is committed to the delivery business for the sustainable income, savings for the motorcycle maintenance, better home improvements and future children's life. He will also save for clothes business capital, because he used to sell second hand clothes before being a cook and his future plan is to start his own clothes shop.