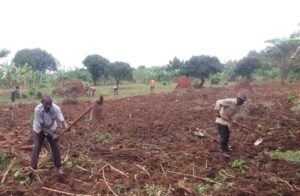 Kikondo, UG – COVID response encourages community spirit – 30 Aug 2021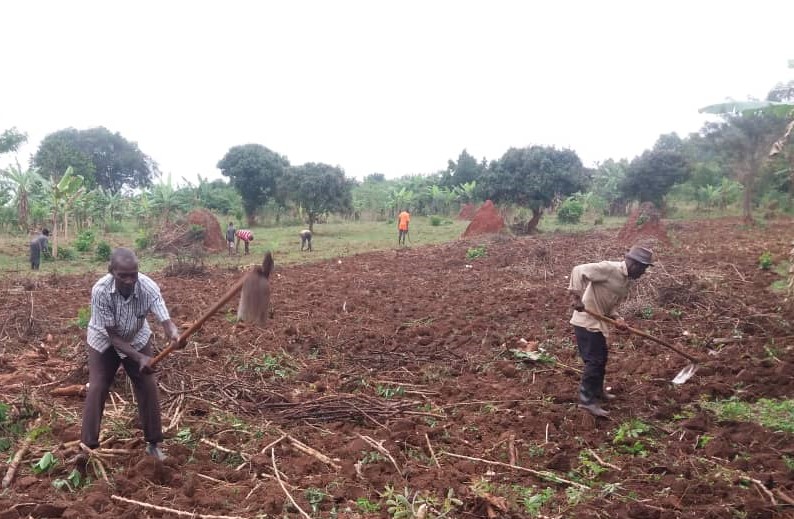 The COVID pandemic in Uganda has presented extreme challenges, but has also offered an opportunity to Wamukisa and the Zinabala Village Community Banking (VICOBA) group to assist their community with staple food growing and distribution..
The COVID pandemic has extremely challenged five families, the YNM, KMK, BLC, SMW and LBL families who Wamukisa mentors, but has also offered opportunities to address challenges cooperatively. All of these families have Food Always In The Home (FAITH) gardens, are active members of the Zinabala VICOBA group, and they all have started small businesses in Kikondo. But they could not fully prepare for a wave of COVID-19 which caused the government to lockdown by shutting schools and prohibiting gathering and transportation, stranding workers away from their homes and paralyzing the economy.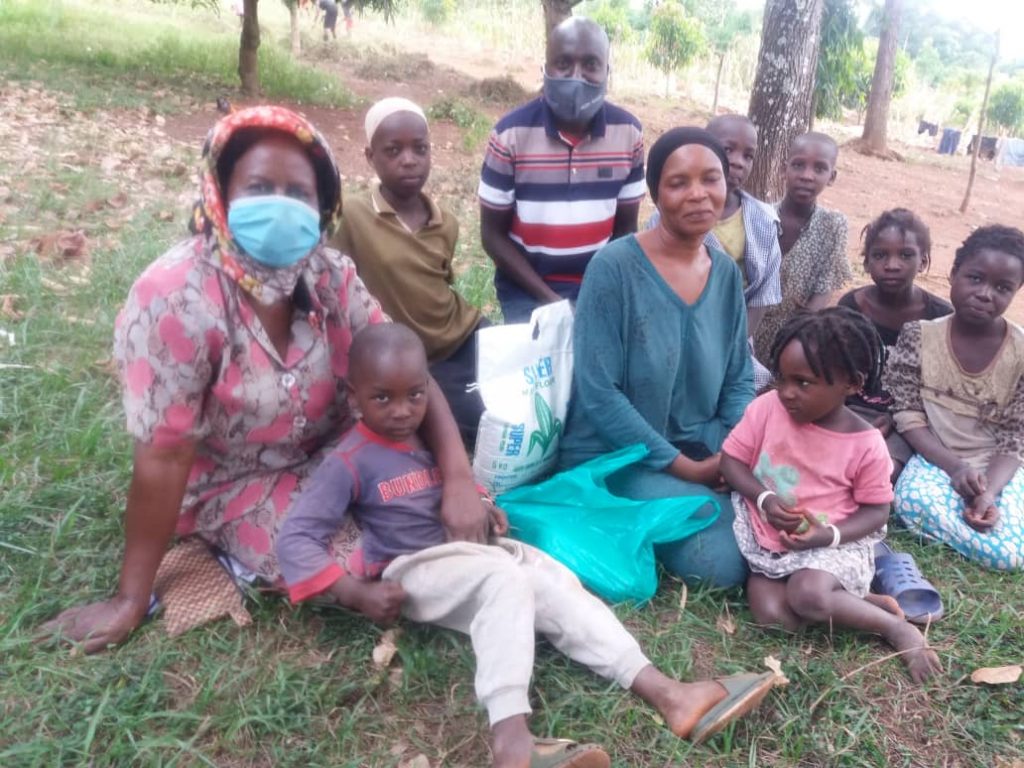 YNM operates a candle making business, and before the pandemic KMK used to sell vegetables to workers and staff of Destiny school, BLC family was selling petrol to motorcycle transporters in Kikondo village, and SMW had a goat rearing project until she had to sell them when her husband was sick, and died of COVID in June. SMW mother has been helped by YNM to join this group so she can have food to feed her family. She has her 7 children around her in this picture. Combined, these 5 families have 20 children.
Wamukisa provided emergency hunger and sanitation relief of maize, beans, rice, and soap to these and 34 other Kikondo families during the sixth week of lockdown. Partial easing of restrictions has allowed Wamukisa to resume FAITH garden mentoring and nutritious green vegetable seedling distribution. Wamukisa has provided 1.5 acres of land for YNM to lead the other five families in operating a staple garden planted in maize and beans during the rainy season starting in mid-August. The families will earn income by preparing the land with manure, planting seeds, and weeding and watering during the growing season. By working the staple garden, they will add cultivation of staple crops to their knowledge of FAITH vegetable garden growing. They hope to harvest hundreds of kilograms of staple food to sell in local markets. The families will become experienced voices to help Zinabala VICOBA group prepare for future staple food shortage in Kikondo and administer rented FAITH garden plots.