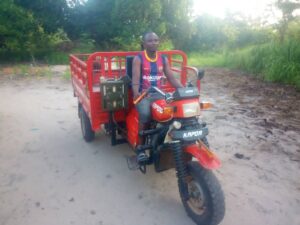 Utete, TZ – Livestock transportation impacted by changing regulations – 15 May 2021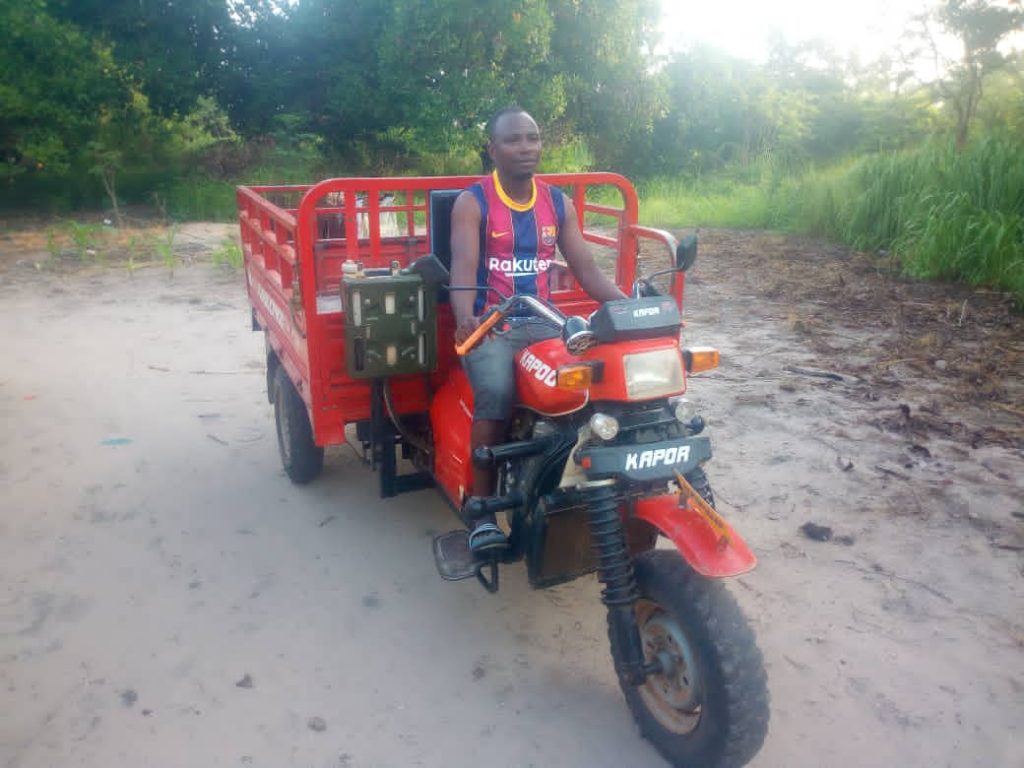 The ever-changing regulatory and economic conditions in Utete region are a challenge for Dickson and his community. Dickson was attempting to buy and sell livestock, but government regulations changed how pastoralists raised their cattle and goats. They had to move their animals to an area that Dickson's Toyo trailer could not access by road.
Consequently, Dickson has been searching for another business opportunity, and has found a gap in available motorbike and Toyo repair shops in his community. It is a gap he intends to fill! Our partners Upendo Agribusiness and KCM have teamed up to assist Dickson to research and assess this business opportunity. Dickson pitched a business opportunity to them for managing an inventory of motorbike and Toyo spare parts and a repair shop in Nyanda village, 3 miles up the road from Kinditwi village. Dickson also approached his local VICOBA for part of the funds necessary to start the project. Altogether, expanding his business needs an investment of US$304 / 700,000 TZS.
If his financial forecast is correct, Dickson could pay back the loan within a year, and be able to pay his own salary when selling 45% of his inventory each month. Additionally, he will be able to continue to service his transportation services customers while his wife manages the spare parts and repair shop. Good risk management!