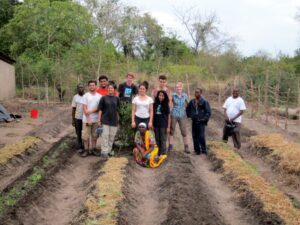 Former volunteer reflects on his time with Better Lives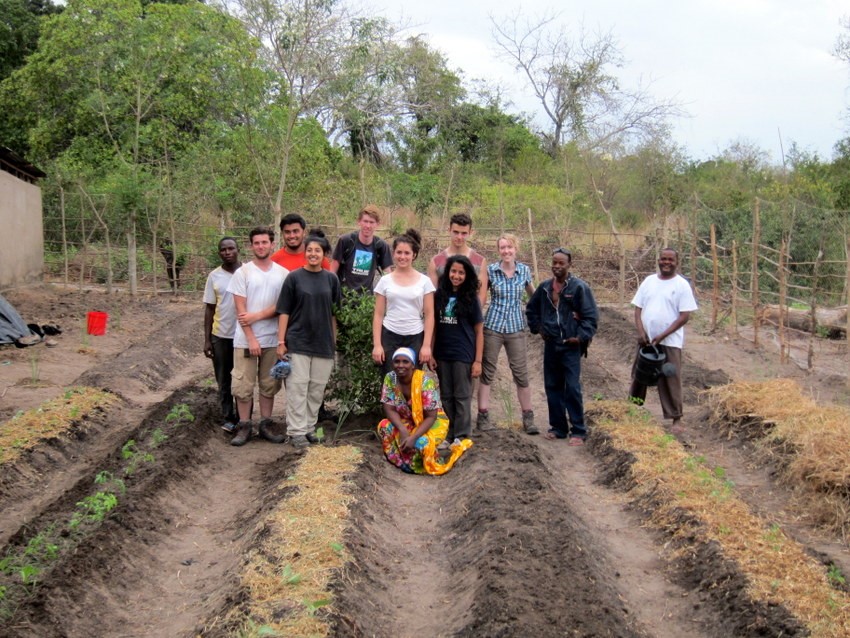 6 years ago I was out in Tanzania doing some charity work in a village that had no electricity and no real connections with the outside world. So I had no phone and no contact with anyone apart from those I was with on a daily basis. I spent my time pick axing solid (what felt like concrete) earth, laying down water pipes to supply water from the local reservoir, helping build and populate chicken coops and cow sheds and designing, planting and erecting pest free fences to surround FAITH (food always in the home) gardens for each family in the village. I have to say of all my experiences in other countries this had one of the biggest impacts on my outlook to life. I loved it and hope that I'll do something similar again when I'm more sorted with my own life.
I didn't get many photos but I treasure these memories and my once white union jack t-shirt (which I made sleeveless) is now framed along with being signed by all the people who helped make this time of my life possible and all the locals who lent their hands, shoulders, and bodies to the cause. I don't usually get sentimental or post like this but I had such an affiliation with this experience all this just spilled out of me into this post.