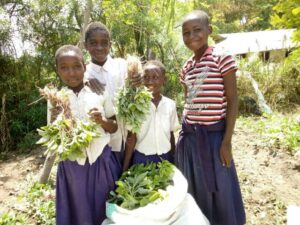 Moshi, TZ – Mwangaria Primary School ranks number two in Kahe Ward – 15 April 2019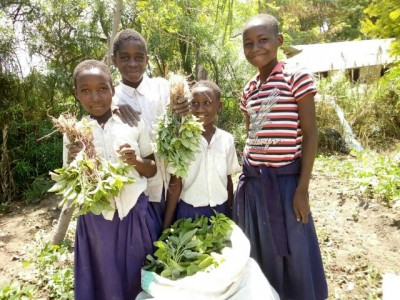 Tupendane, parents, teachers, students, and student visitors from UK have worked hard to improve the teaching and learning environment at Mwangaria Primary School. Their efforts were rewarded after they learned that Mwangaria Primary School ranked 2nd academically in the Kahe Ward.
Over the past 3 years, Tupendane and Mwangaria have collaborated to build vegetable and banana gardens, renovate teacher housing, and add a small kitchen area for the school breakfast. Every year, Standard 7 students take the national exam which allows them to enter secondary school. In 2017, only 37% of the national exam takers passed. Additionally, daily attendance averaged just 70%. In 2018, however, Mwangaria saw it's academic performance increase to 81% and attendance to 95%.
This news came as a great boost to the community in Mwangaria, who was devastated by flooding earlier in the year. While it is not possible to state a direct cause and effect between Tupendane's work and improved educational outcomes, Tupendane manager Deo Matemu can see that the organization's work provides continued motivation for the community in the face hardship.
Driven by the rewards of their hard work, Mwangaria dreams of achieving complete food self-reliance, adding more to the teacher housing, and ranking number 1 in Kahe Ward.