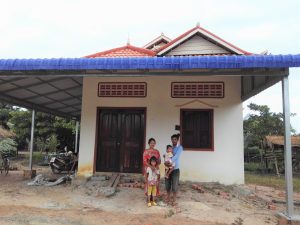 Siem Reap, KH – New awning cools home – 14 Nov 2019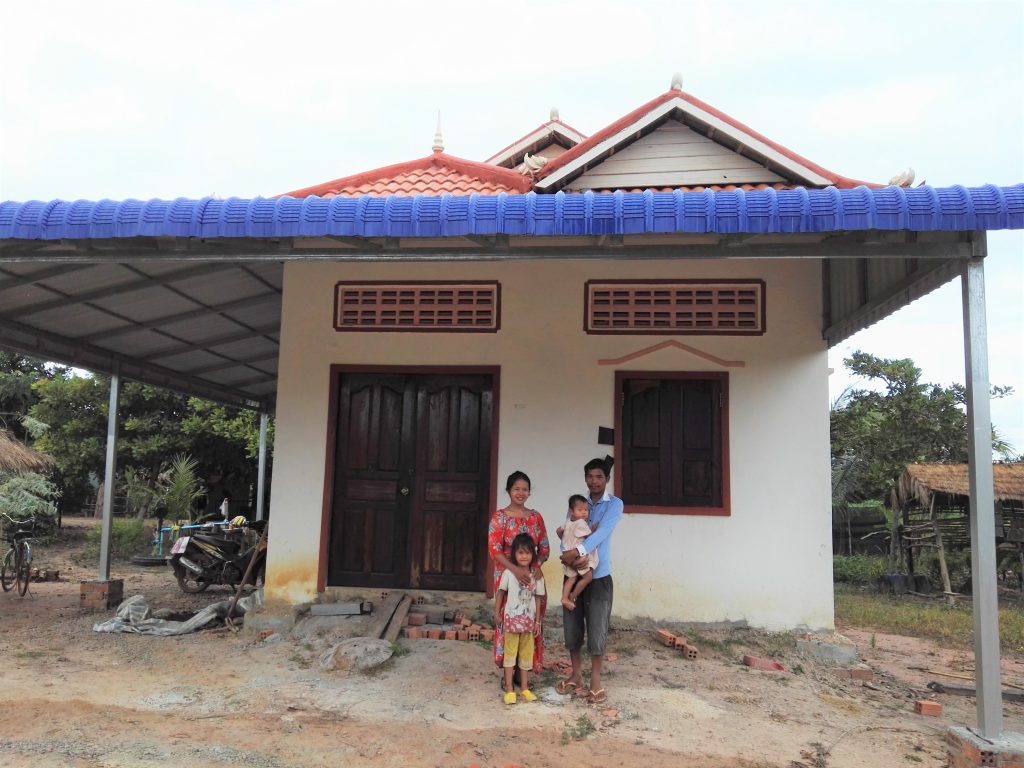 Siem Reap, KH – Cool shade of their new awning – 14 Nov 2019
The new blue awning is contributing in a small way to a better quality of life for Moum's family. They have made the small step of making their home cooler and giving themselves a shaded outside spot to enjoy talking with family and friends.
Moum never dreamed she and her parents would ever have the opportunity to own their own home and garden. When she was growing up her family wandered around Cambodia in search of work. They stayed for a week and then moved on here and there, it was a very difficult and unsettled time for them.
Tweleve years ago her family came to Peaksneng Village and six years ago her father Sareun joined the Peaksneng Thormacheat Vegetable Garden shop established by Rey Diez in 2014. As a result of his hard work, Sareun was the first successful applicant for a rent-to-own home in 2015 when Rey started to develop a rent-to-own home community near Peaksneng. Moum's family joined her father in early 2018 when they moved into a rent-to-own home of their own.
She feels so very blessed that she and her parents have permanent comfortable homes. She says that " Perhaps when you do good to other people, good luck will come back to you in an unexpected way and time. This is my family luck!"
She and her husband have so much joy from seeing their children growing up in a safe environment with all the family feeling secure, happy, hopeful and inspired for the future. They dream of their children growing up healthy and educated so that they can make money and support a family of their own in the future.