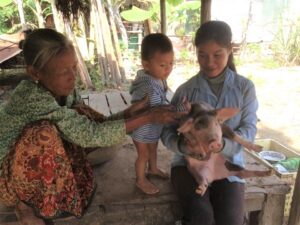 Siem Reap, KH – New son is growing with strong health – 31 Oct 2019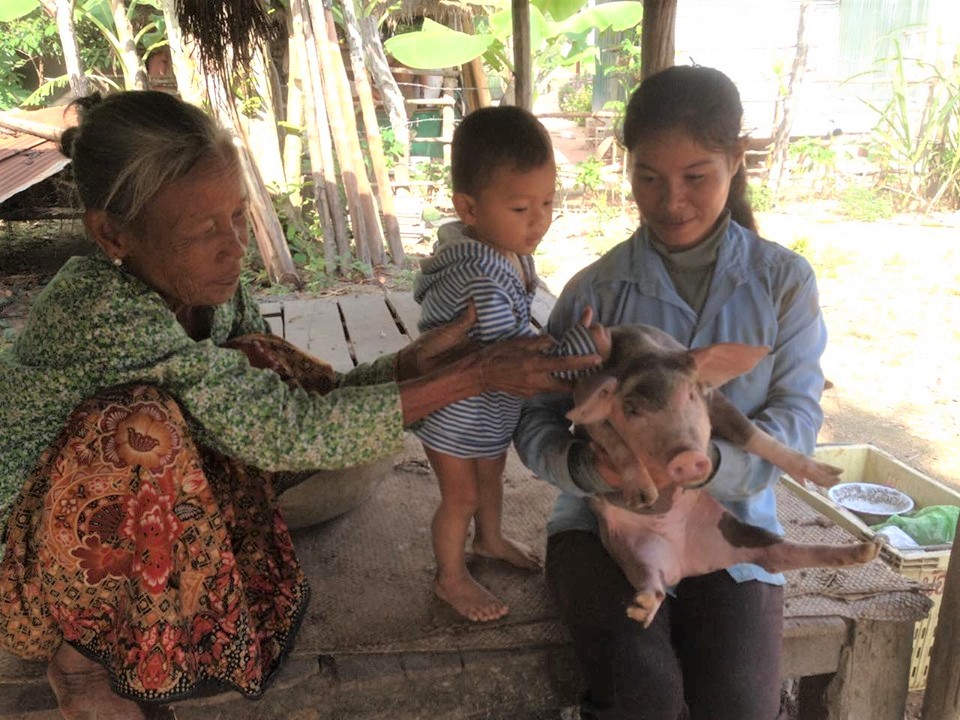 CR is raising her 1 year old son and also piglets at her rent-to-own home. Her son is growing with strong health because she is able to feed him nutritional vegetables and food she buys with income from selling vegetables and the piglets.
Rey, the local vegetable shop manager, enabled CR to start growing piglets by providing a pregnant sow. In return for housing, feeding and caring for the sow and her ten piglets, Rey gave her six of the piglets.
Growing piglets has diversified CR's income source beyond just growing vegetables. This is important because the market prices for vegetables has been dropping. She recently sold five piglets for $45 each with feed expense of $15 each, and kept one healthy female piglet that will grow into a sow. Some of this $150 income has been spent on household expenses, while the remainder has been saved for investing in feeding the sow, impregnating her, and feeding her litter of piglets.
CR now wants to improve her livestock rearing knowledge and build a permanent sanitary environment for growing good quality pigs and other livestock.