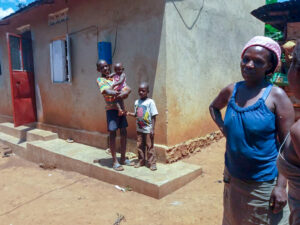 Kikondo UG – BGB Family improves home – 15 August 2019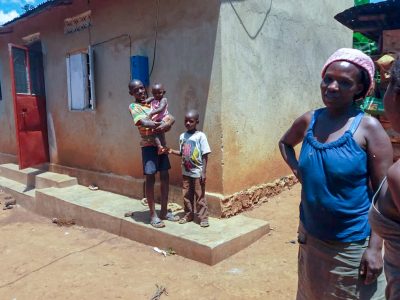 The BGB Family successfully raised and sold 3 pigs allowing them to make much-needed home improvements.
The BGB Family has been working with Wamukisa since 2017 when they started their organic vegetable garden. Last year they received a loan from the Zinabala VICOBA to expand their pig pen from 2 to 3 pigs. Last month, the BGB family sold their pigs and earned 600,000 UGS ($ 164 USD).
Selling the pigs allowed them to make much-needed improvements to their home. They purchased new weather-tight doors and windows. They also connected their house to the electric grid.
In order to raise pigs more profitably, the BGB family needs better water access. Their current government water tap doesn't supply water consistently enough to depend on.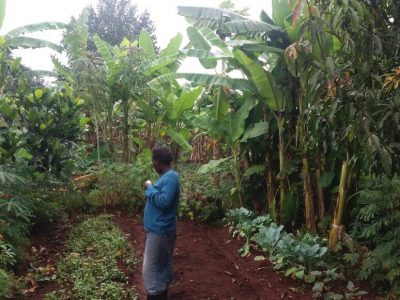 They hope to continue saving enough money in the Zinabala VICOBA so that they can purchase a water tank to store water when the government system shuts down.