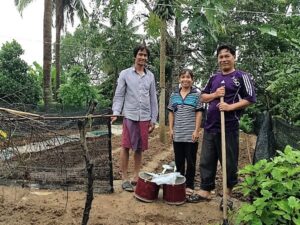 Battambang, KH – Father helps one hundred families build vegetable gardens – 11 Dec 2015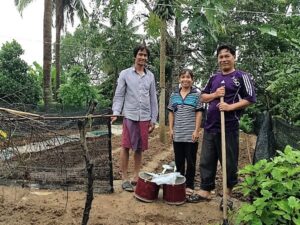 CBL is still working hard for the Healthy Life Garden Shop and has now helped one hundred families build organic vegetable gardens! He is proud to be helping the community and believes that the combined with micro-loans, the garden program is making a big difference to families.
As well as being one of the shop's mentors, he is a fantastic cook and works on the weekends catering events like weddings and birthdays. He enjoys the work and hopes that he will be able to teach others to earn an income in the food industry in the near future.