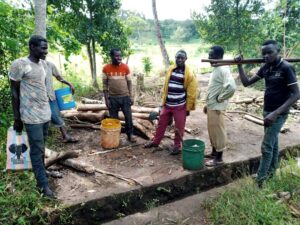 Ngara, TZ – MVG Vicoba expands from tree nursery to also corn trading – Apr 2023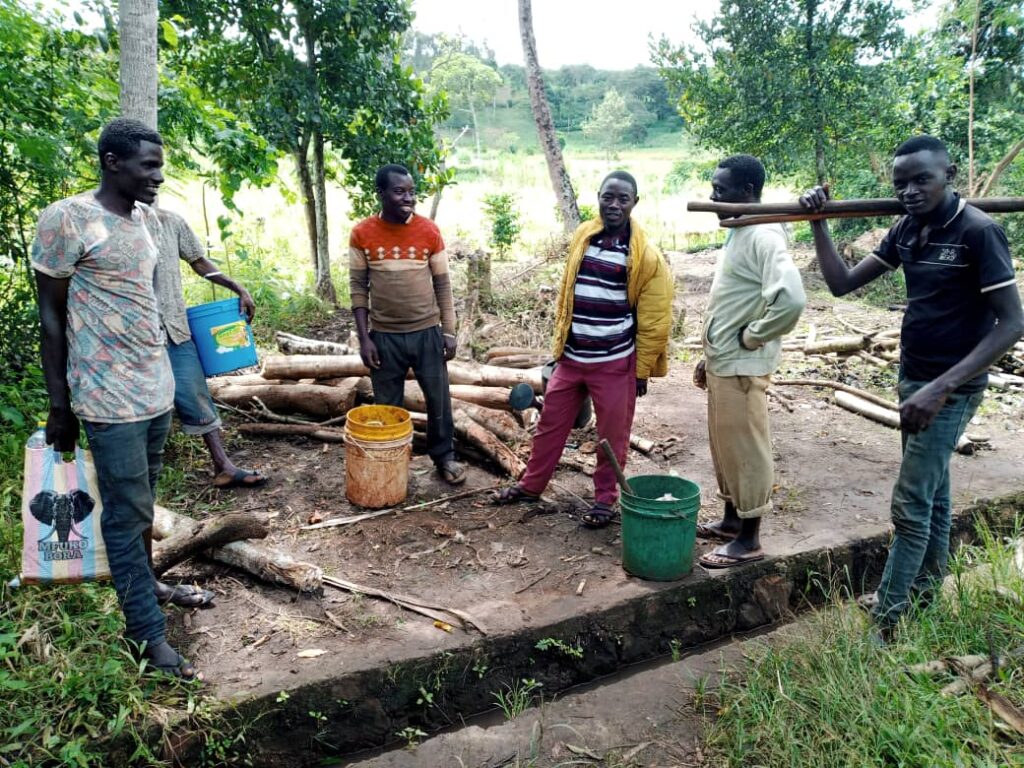 Mazingira Vicoba Group (MVG) is making good progress one step at a time every year toward its sustainability, growing in business and investment to benefit member's families and the entire community.
The Village Community Banking Association "Vicoba" was founded two years ago by ten families purposely for saving, share outcome benefits and their own challenges for solution options. It has Continued growing to sixteen members now and expects to register more applicants in July this year new in-take after obtained benefits of dividends.
Not only that but also, MVG Vicoba harvested her trees nursery and sold to the farmers coffee, pine and eucalyptus seedlings that contributed 1,308,450 TZS profit to the group. The Vicoba decided to invest part of this profits for more future benefits by doing the following:
> Registered their Vicoba group successfully with the government.
> Hired more land for tree nursery expansion to supply demand.
> Purchased a weighing scale for trading corn with the farmers.
> Paid-off in January the tree nursery loan to SODAT successfully.
In the first nursery business, MVG Vicoba learned through their market research that more customers would need to plant more coffee and avocado seedlings in the next rain season from Sep to April because of market demand. Fore-seeing this as an opportunity to the group and farmers, the Vicoba is preparing more coffee and Avocado nurseries for more earning income than growing pine and eucalyptus for wood.
MVG is now adding corn trading, so it borrowed 4,900,000 TZS at 3% interests from SODAT and BL for trading 7 tonnes of the corn this year for self- sufficient growing financially to be able providing mutual beneficial home loans with 5% less interests to its members for their homes improvements and entrepreneurship engagement for a better earning and savings to Vicoba.