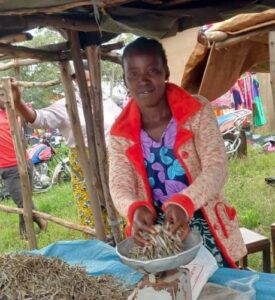 Ngara, TZ – AJ's sardine business story – Mar 2023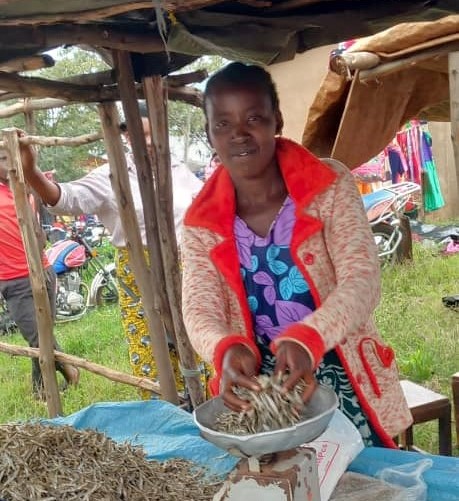 AJ, a thirteen years experienced cook in Mukirehe school, is rejoicing after receiving and paying back all of the 800,000 TZS entrepreneurship capital loan from Mazingira VICOBA group for sardine and groundnuts business.
AJ a single mother of four children (3 girls and 1 Boy) continuing using her time after school working hours to business sardine and groundnuts at home and during the market days. She buys sardine from Lake Victoria in Mwanza and transport to sell to her regular customers in Ngara town with an earning of up to 90,000 TZS per week.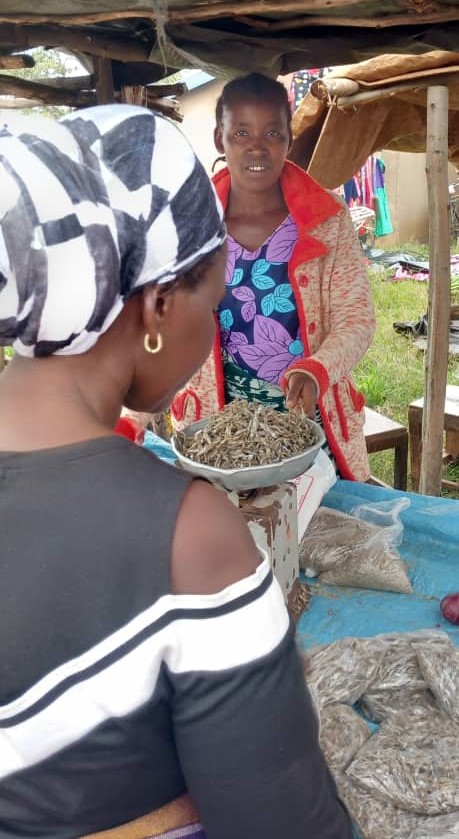 Sardine the well known as "Dagaa in swahili" provides different mineral and vitamin to our bodies such Omega-3, Iron, calcium, B12 and vitamin D. Apart from Amaranth/green veg, Sardine is a common food in Tanzania which can be served with different meals, and has big demands in the market because most consumers are low class people, said by AJ.
The sardine availability during rain time is low, so AJ wants to start stocking to sustain selling to the next harvests based on the weather condition. This way add sardine more values due to sell price rise when scarcity.
The AJ family is committed with savings in VICOBA to improve business in the future whenever loan opportunities are available since they invested in a tree nursery currently. Moreover, to build a comfortable house for children's future lives.