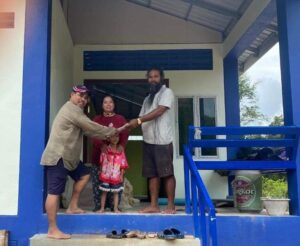 Siem Reap, KH – Rey presents BCO family with key to their Rent-to-Own home – 30 Sep 2022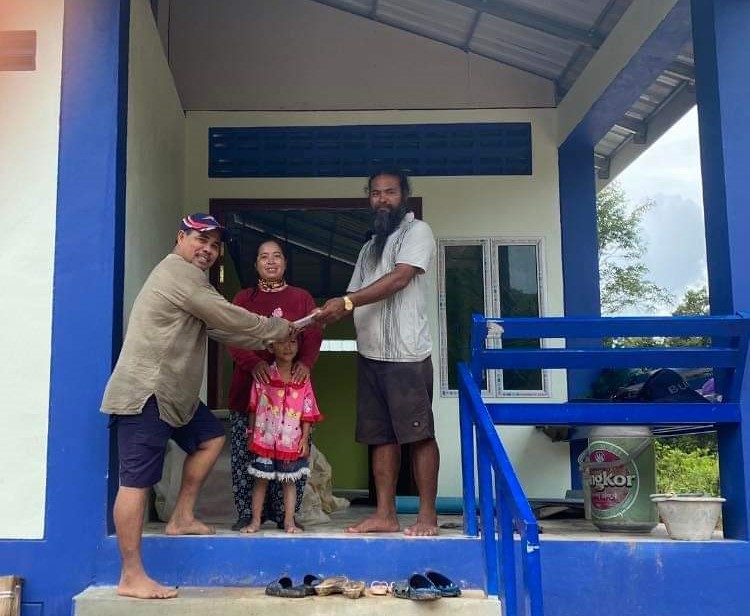 The BCO family tested renting a small shop in Peaksneng market a while back, and fortunately it worked and they started to build trust with their customers and families in the area. Now BCO is selling not only vegetables but other items like fish, sugar, fruit and vegetables.
The BCO family has seven children, five with BCO's first wife, and two more children with his second wife.
His dream is to have a decent and safe house for his children. It is hard to live in their current rented house during the day because of the heat. It is an unhealthy place to live! His parents are aging, so they need a comfortable home to live. BCO has been praying that his family's earning track record will qualify them for a Rent-to-Own (RTO) home for his wife, children and parents.
Among the basic needs of poor families living in the rural areas, which makes the biggest contribution, is to enhance their human dignity with a decent and safe house to live. If we consider that food, shelter, clothing and education are among the most basic of their needs. It is the shelter that is the most visible figure of the dignity of human. The poor families can survive on rice, fish and vegetable and maintain their dignity.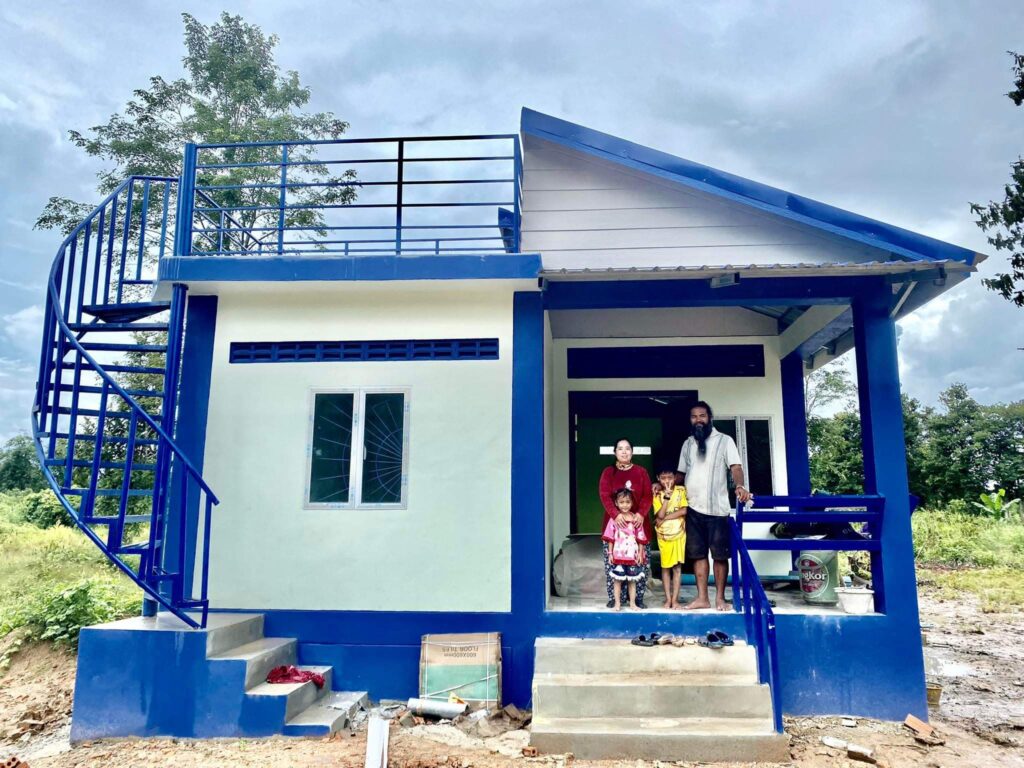 Having ones own home is a dream of many families, like BCO family's dream. Owning a home is a security and a pride. it is a place where you spend with your beloved family. The Peaksneng garden shop building team understand how difficult it is for low income families to be able to build a decent, secure and comfortable house.
Therefore the shop has assisted low income families to be guided on the path to sustainability by the values of sustainability. The shop team have provided mentoring, assistance building a home vegetable garden, low interest loans for animals raising, and Rent-to-Own homes to the most qualified and in need families. A good example is BCO, he is very patient, hard working, and well guided by our values on his path to sustainability.
BCO's childhood dream has been to live in a decent secure and comfortable house. So his family's Rent-to-Own home is a dream come true. He says "To have a house is a pride and a security".