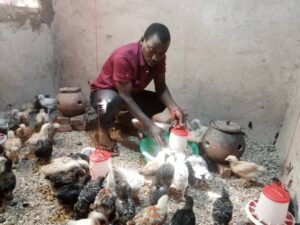 Ngara, TZ – SJ encourages others to be entrepreneurial by starting a poultry business – 31 May 2022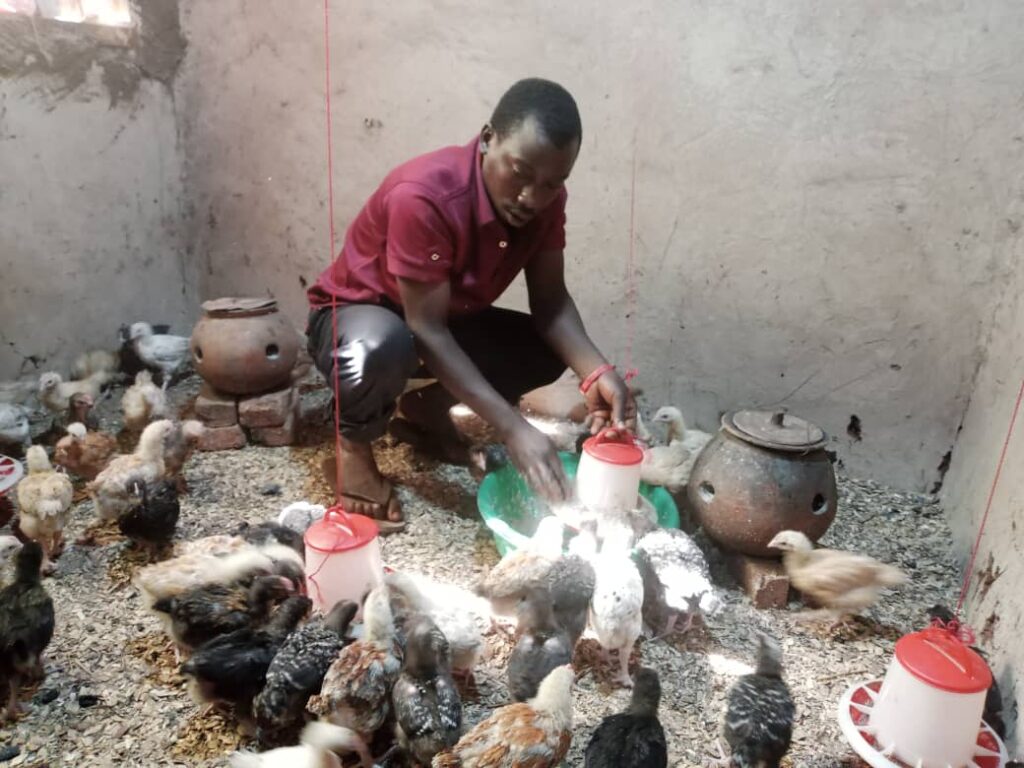 SJ works for local social enterprise SODAT, and wants to encourage and assist his community's youth to engage in entrepreneurship for self-employment additional income.
He has successfully launched a poultry business project for meats and eggs production in order to increase his family's income. He has 166 laying hens and 100 broilers by his home. The chickens produce manure that is excellent fertilizer for planting banana and timber trees on his land. Banana will provide short term income, while the timber trees are a long term investment for future generations.
He sells the eggs and chicken meat to families who want to eat more protein and so strengthen their health. He dreams of improving his chicken banda's quality and expanding the project so he can provide a sustainable supply of eggs and chicken meat.
He has an improvement list that includes the chicken shed improvement, and how to control milled chicken feed and medicine price increases.