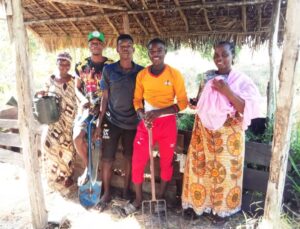 Utete, TZ – Volunteer families assist KCM to move kindergarten vegetable garden – 31 Dec 2021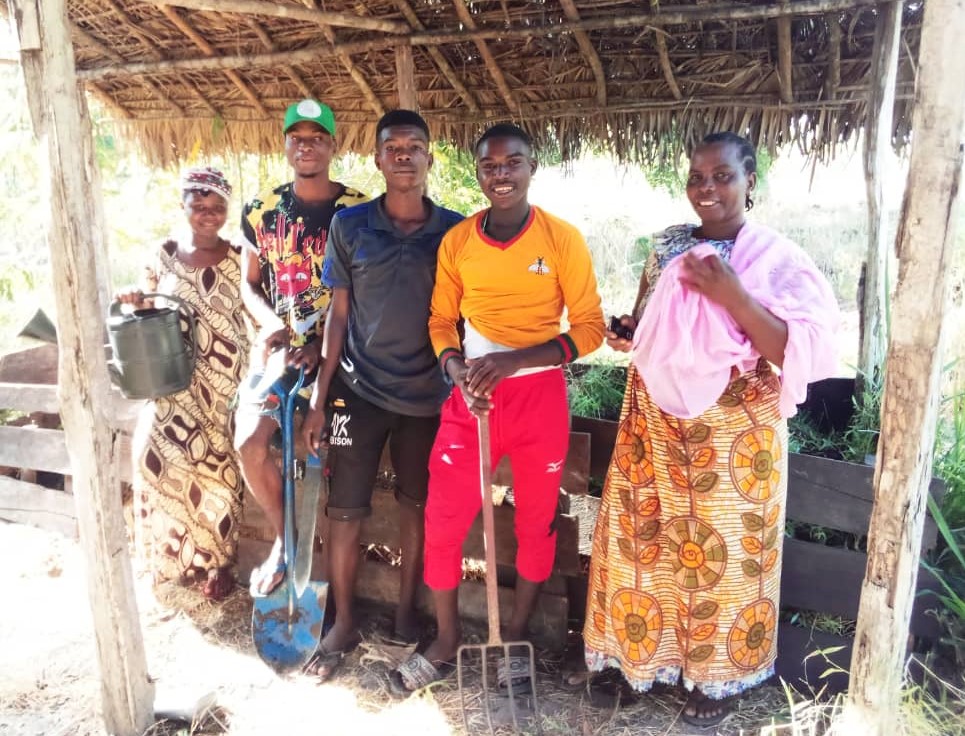 The KCF family and other families volunteered to assist KCM to move the vegetable garden to higher ground away from the bondeni / lowland area near the Rufiji river. Every February the river floods and deposits its gift of river silt that contains nutrients and minerals that help the vegetables to thrive when the flood recedes and the silt soil dries out.
This switch to higher land by a small lake protects the gardens from the flood and ensures a continuous supply of vegetables to the KLCCDA kindergarten children and disadvantaged groups in the village. However, the gardeners face the challenge that the lake water becomes more alkaline when its water is used for watering the vegetable gardens. This is because the lake is fed by a naturally alkaline water spring, and alkalinity is not good for vegetable growth.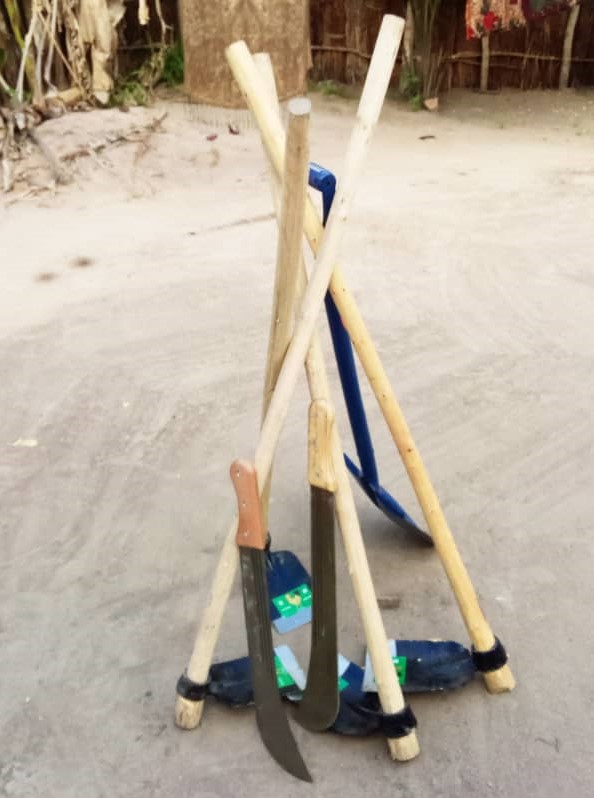 The KCM team members supplied the volunteers with compost, sprays, seedlings and tools for the garden work. They are also assisting by providing some agricultural inputs for the voluteers' own fields. This mutual assistance is encouraging volunteer family groups to think more about assisting their communty's children and needy groups.