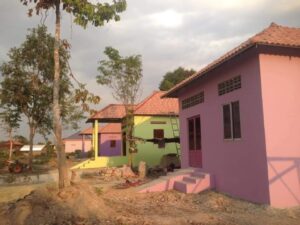 Siem Reap, KH – Building the Rent-to-Own community with happy homes – 31 Dec 2021
Peaksneng Thormacheat Shop (PTS) assists families to improve the health of their children and earn some income by building organic vegetable gardens. Families who do a good job of caring for productive gardens can consistently feed their children vegetables and earn some additional income by selling any surplus produce. They can also qualify to receive income generation loans for livestock and small business, as well as home improvement loans. Families who earn sufficient income to rent a Rent-to-Own (RTO) home can qualify to apply for PTS to build them a home with sufficient land for home and market vegetable gardens in a RTO community.
PTS is developing a rural RTO community in order to assist families to own a home and vegetable gardens after they have continuously paid a rent of US$ 1 to US$ 2 a day for around 10 to 15 years. A program like this is extremely important because in Peaksneng Village so many people lack a proper roof over their heads, and walls that can protect their families from wind and rain. Many homes are made of palm leaves and grasses, which are constantly wet and offer little protection for the family during the rainy season. Unfortunately, this is the reality for many houses in remote villages. One solution to this problem is a weather-tight RTO home, because the value of a weather-tight home is felt very deeply by parents who cannot protect their family from rain storms, and their children who get wet walking home from school in the rain.
PTS assists families who have been struggling just to survive and have had no hope of ever owning a home. The shop assists families to follow a path to qualifying to apply for a RTO home, which is an opportunity to become a home owner and live with more dignity. The shop is committed to its mission to assist families in this way, and is currently building the 23rd home. The shop's partner Better Lives provides the loans that fund the house building.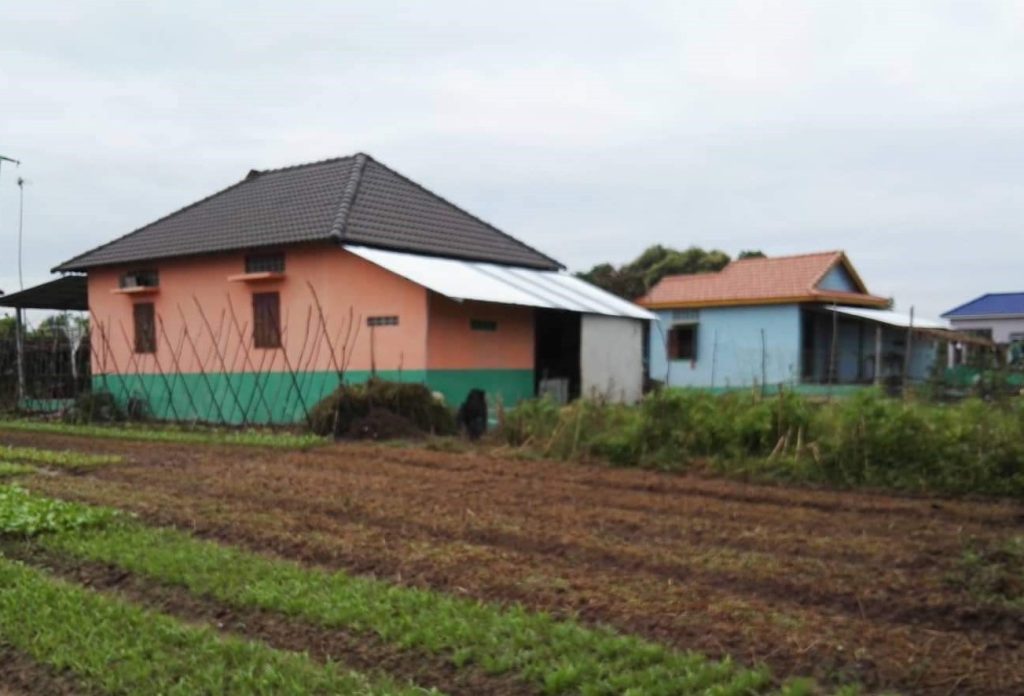 The Peaksneng Thormacheat Shop manager Rey says "we have seen first-hand how improved living conditions change lives, through increased security, better sleeping habit and healthier living. Children in secure homes are less likely to get sick and more likely to go school". The shop construction team dreams of continuing to combine loans with their capacity to build, so they can build more Rent-to-Own homes for the most disadvantage families in the Village.