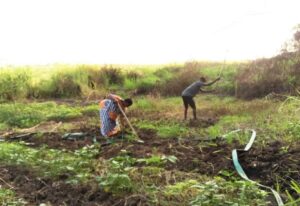 Utete, TZ – Families volunteer to feed their kindergarten children – 30 Nov 2021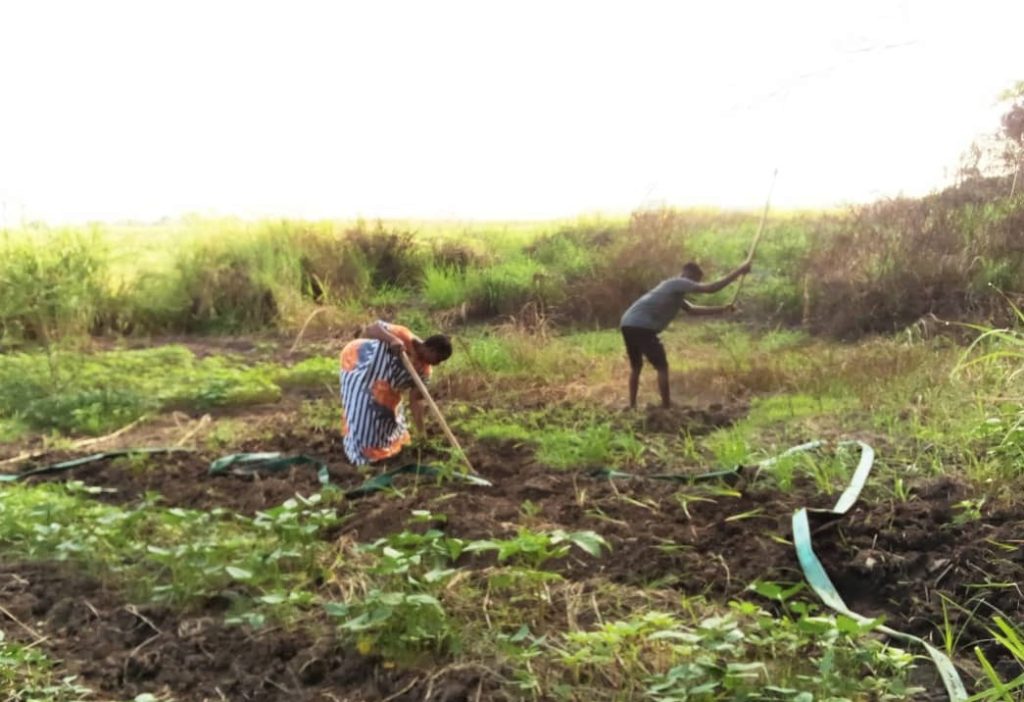 Kindwitwi families are showing their caring community spirit, by volunteering to assist the KCM team with vegetable garden production for a self-sufficient breakfast serving given to the community's children and needy groups. With the families assistance, KCM is providing a sustainable breakfast to KLCCDA kindergarten children, along with the community's elders and lepers.
This assistance is enabling the KCM social enterprise team of Dickson and Asha to also spend time working on their own businesses. The arrival of the volunteers has brought the welcome challenge of needing additional gardening tools.
There is still more room for educating of the community about the need for more families to volunteer their time to assist KCM to feed their children and elders. Dickson and Asha dream of encouraging the volunteer families by supporting them with booster and pest repellant sprays that they can use on their home vegetable gardens harvest for feeding their children at home and selling surplus vegetables for earning income and saving for home improvement projects.