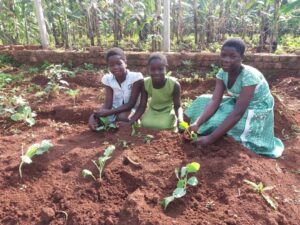 Kikondo, UG – HHJ Family Hopes to Expand Crop Growing and Pig Raising for Nutrition and Children's Education – 30 Oct 2021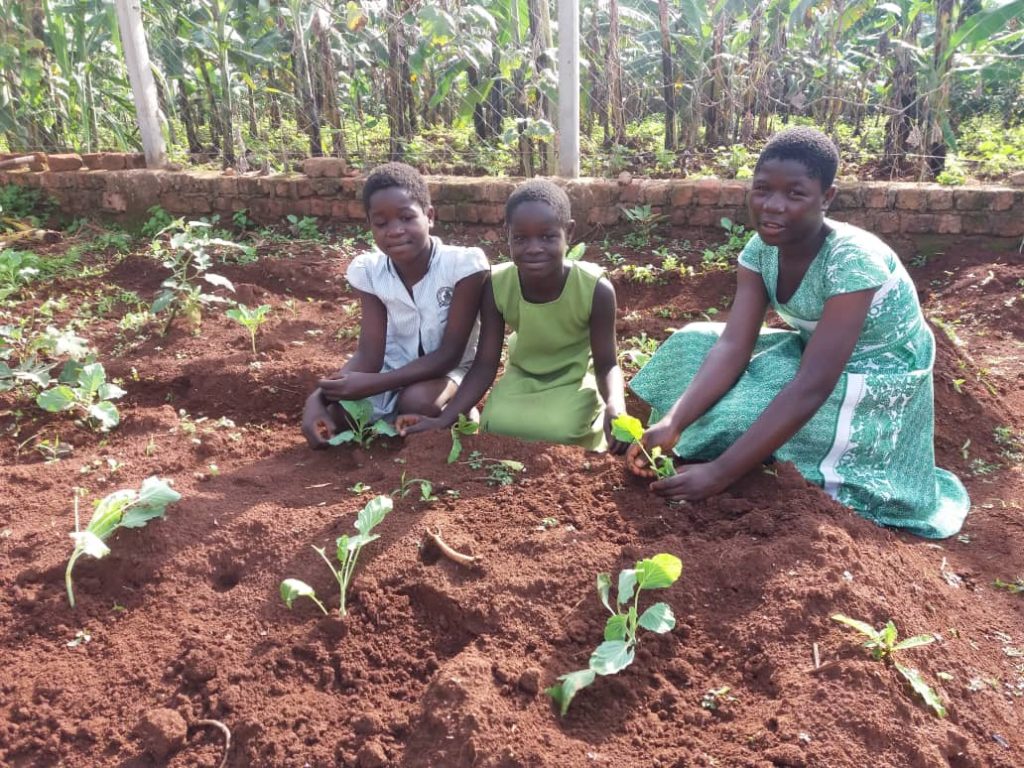 The HHJ family is working hard growing kale in their FAITH garden and starting a pig raising business with mentoring provided by Better Lives and economic assistance from the Zinabala VICOBA. The family's mother has a business selling used clothing in nearby Katende town, but the income is barely enough to buy food and support the children's education. The family has a mother, three girls, and no father in the home. Though the girls' education has suffered during the pandemic shutdown of schools, their mother managed to save with the VICOBA 100,000 Uganda Shillings ($28) not spent for school expenses. Those savings enabled her to buy a pregnant sow which recently gave birth to seven piglets.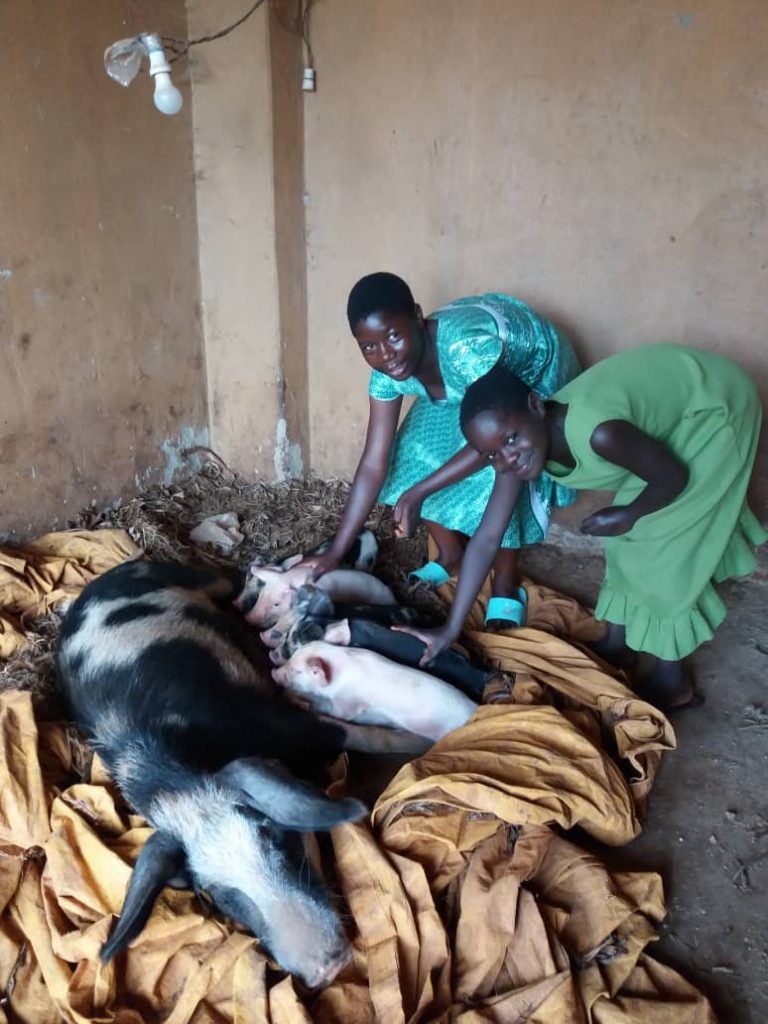 In the future, the family hopes to sell some piglets for income but keep some to breeding adulthood and expand their pig business. Now the pigs are housed in a store house attached to the HHJ home, but using continued VICOBA savings, the family hopes to build a standard pigsty behind their home. As the HHJ girls learn more about crop growing in their FAITH garden, they gain knowledge of agriculture. During the next growing season, they hope to join the staple crop growing group led by YNM. They can apply Income they earn from their cultivation labor and knowledge they gain from the work to a HHJ family staple crop garden of their own.
Wamukisa provides FAITH garden compost, seedlings, and mentoring to families, and business training to Zinabala VICOBA members. The HHJ family hopes to use these services to improve their nutrition and knowledge of crop growing and piggery business expansion. While school is not in session, the girls are learning more about gardening and pigs. Plans for crop and pig growing have much promise.