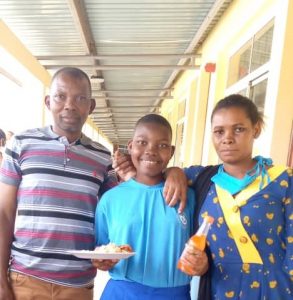 Utete, TZ – Family visit daughter at boarding school – 30 Sep 2021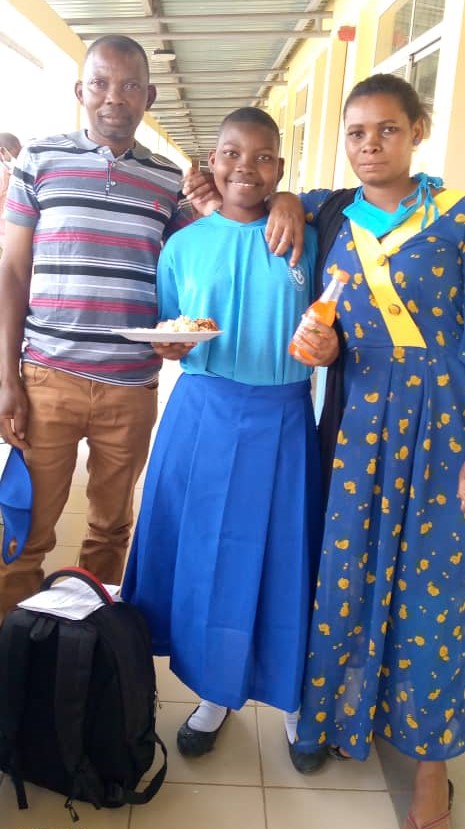 KCM manager Frank's family were very happy and proud when they visited Agnes at Sisters of Mary boarding school in Kibaha region on parents visit day. Agnes invited them to have lunch time together at school.
She thanks her grand-father Frank for working with KCM to assist their village, and she is grateful to her family for supporting her educational life. Especially now when her recent eye problems affected her class attendance and performance dropped because of the eye clinic and treatment time.
Agnes expects to overcome this challenge, and dreams of becoming a doctor, supporting the community health and future children's lives in her village. She wants to do this by starting a pharmacy and school stationary service, which will also provide employment opportunities for young people.