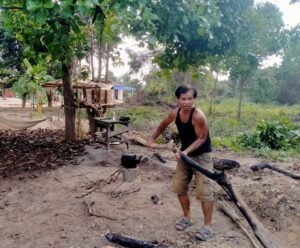 Siem Reap, KH – Savun has built trust to qualify for affordable housing – 30 April 2021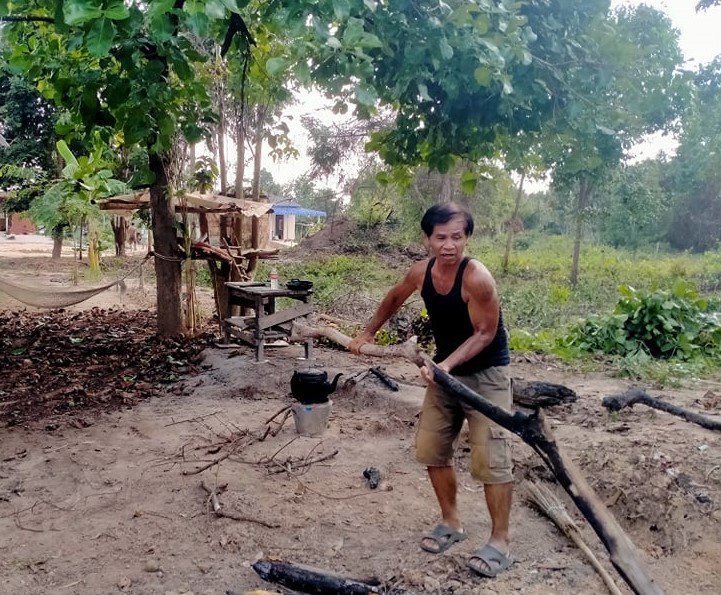 The Peaksneng Thormacheat garden shop started assisting Savun five years ago, and now he has qualified for affordable housing in the form of a Rent-to-Own home.
It has been a long road for Savun with many challenges. His parents were educated people who were killed by the Pol Pot regime along with millions of other people. Savun was left alone and struggled to survive during his childhood. As a young adult he experienced a broken marriage and became a wanderer with his only dream to re-unite his children in one family one day. He never lost hope and prayed to God to give him strength to be able to provide food and education to his son who lived with him.
His prayer was answered when the Peaksneng Thormacheat garden shop assisted him. The shop trained and mentored him in organic gardening techniques when he worked as the vegetable garden care taker at Peaksneng Junior high School. The shop provided mentoring services that included technical assistance and seeds, and training his team at the school. Savun worked hard using his knowledge of organic growing to provide vegetables for the school students' meals.
He was always a strong source of inspiration for his son Vichhay, who is now grown up and studying and working in USA. He has also become an inspiration for the families in Peaksneng because of how he lost all his family but has recovered to build a life for him and his son. He is an example of how a person can use the life principles and skills, which the garden shop teaches, to rebound in life. His experience is giving him hope that he can be a good example for his children and grandchildren, so that they have the opportunity to lead a better life than he had as a young person. He believes that hard work, gratitude, a good spirit and perseverance has paid off for him, and says that it is "never too late to dream of a better life!"