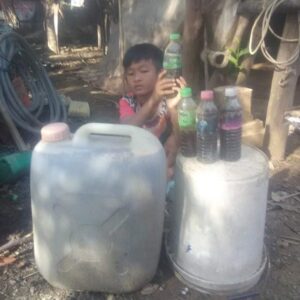 Battambang, KH – Garden shop assists families during COVID – 30 Apr 2021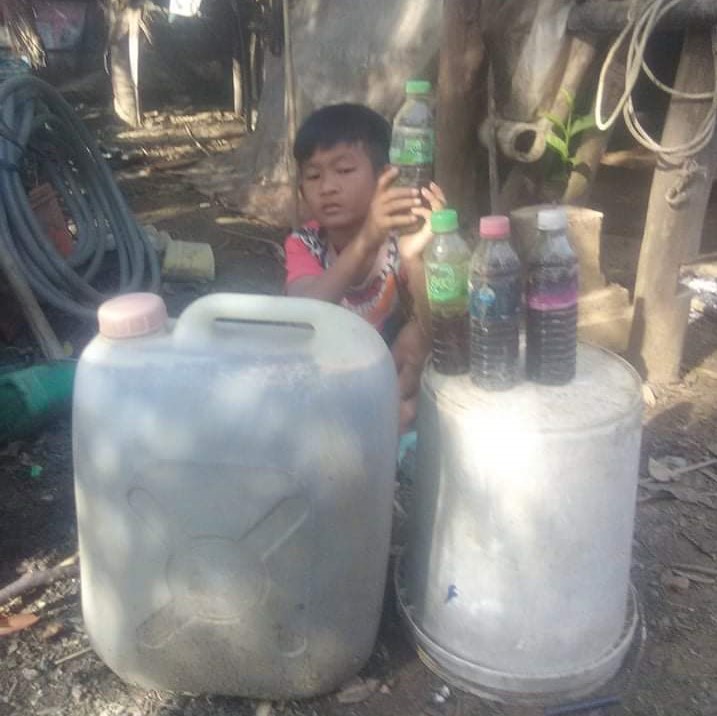 COVID infections, while still at a relatively low level compared to many countries, are on the rise in Cambodia. This means eating from family gardens is more important than ever. Consequently, the Healthy Life Reinforcement garden shop is strengthening its support for its garden families and assisting them with their necessities.
In this difficult situation unity, collaboration and assisting each other is very important if everyone is to survive. The shop is encouraging families who have the resources to plant more than they need, and share the harvest with families who are unable or can hardly plant.
The shop team is led by manager Salee who mentors the families on how to grow and collaborate with each other. Pak makes the compost and natural pest repellant and growth booster sprays, which the team shares with families who are unable to make them. Lai assists Pak and also checks in on the families who need support.
Salee's mentoring visits sometime uncover needs that he briefs Better Lives about in order to find support. The visits are difficult to make in person at the moment because some places are locked down and not allowing access. The shop is being creative and trying to find every means possible to support the families in need. The team calls families and brings food to families that have less food, and shares the vegetable from the ones who have a surplus with the families in need.
During this time, the team's mindset is one of "Sharing assistance and changing lives". In other words, everyone are in a very difficult situation, but as long as we have more so we must share with the ones who have not.
The shop team will continue to support our garden families and we all hope this situation will be much better a few months from now.