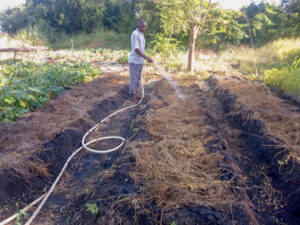 Utete, TZ – KCM successfully transitions garden – 15 Mar 2021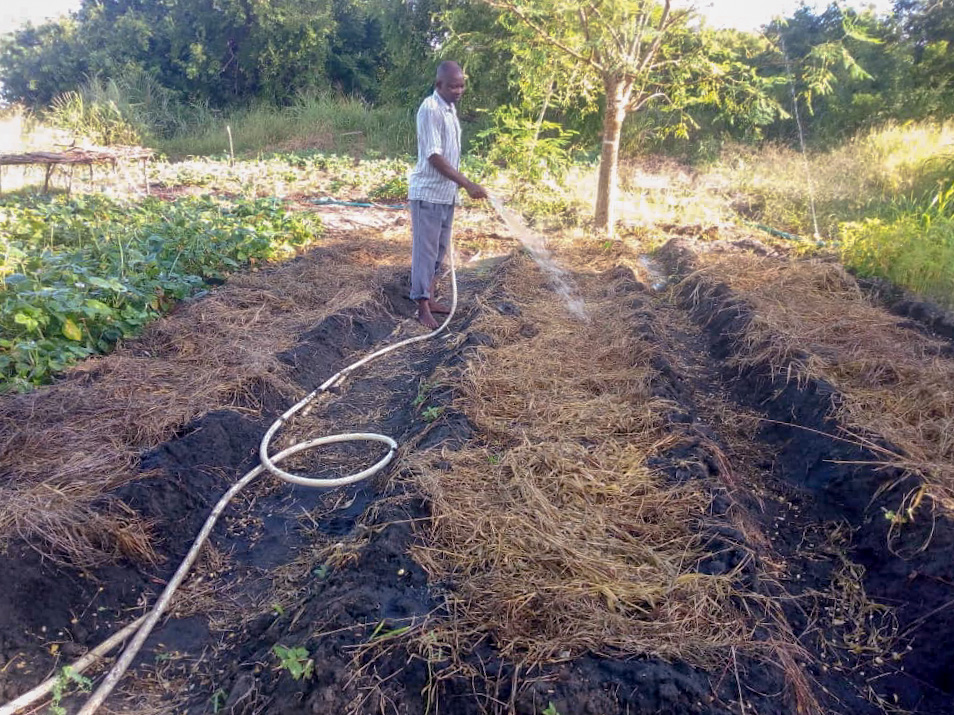 Each year, KCM moves their market garden from a lake side area to the river bank when the lake water becomes too saline to irrigate vegetables. The garden returns to the lake side when the river floods its banks and reduces the lake's salinity by adding fresh water to it.
This annual move involves clearing and tilling the river bank area in small sustainable steps in order to avoid overburdening the team.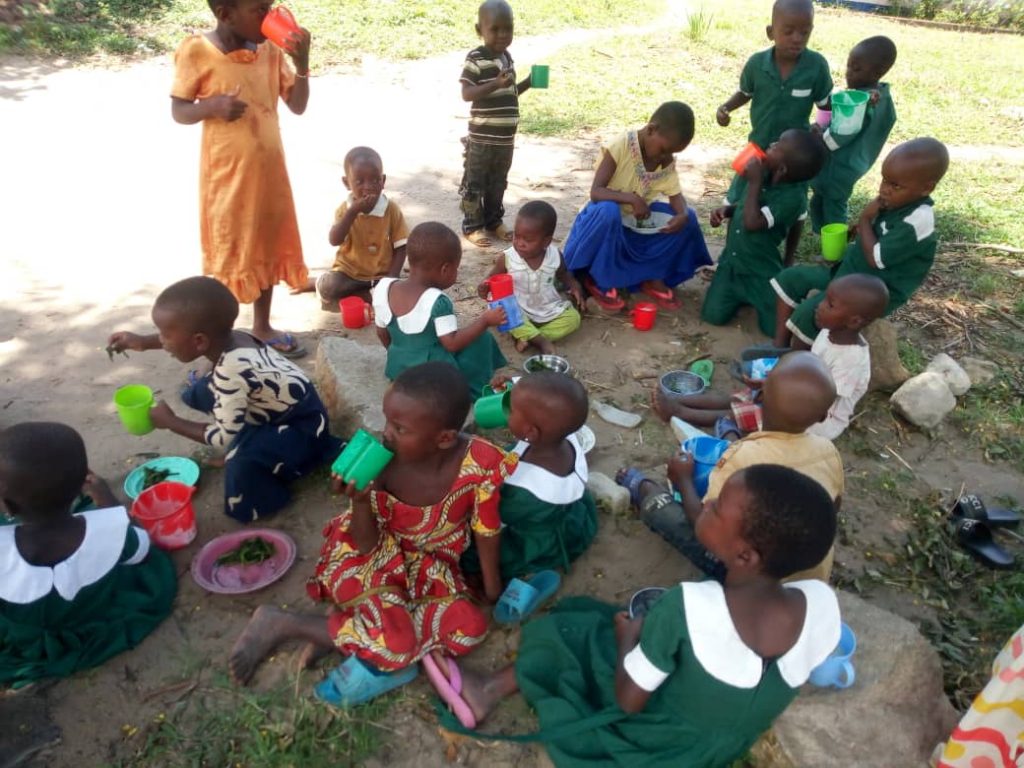 The annual river flood maintains the soil fertility on the river bank because it deposits nutrient rich sediment that replenishes the soil. As a result KCM is able to continuously supply vegetables for feeding sixty children who attend the village kindergarten school.