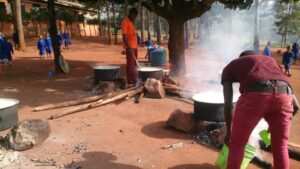 Ngara, TZ – Mukibogoye Primary School needs a kitchen – 15 Mar 2021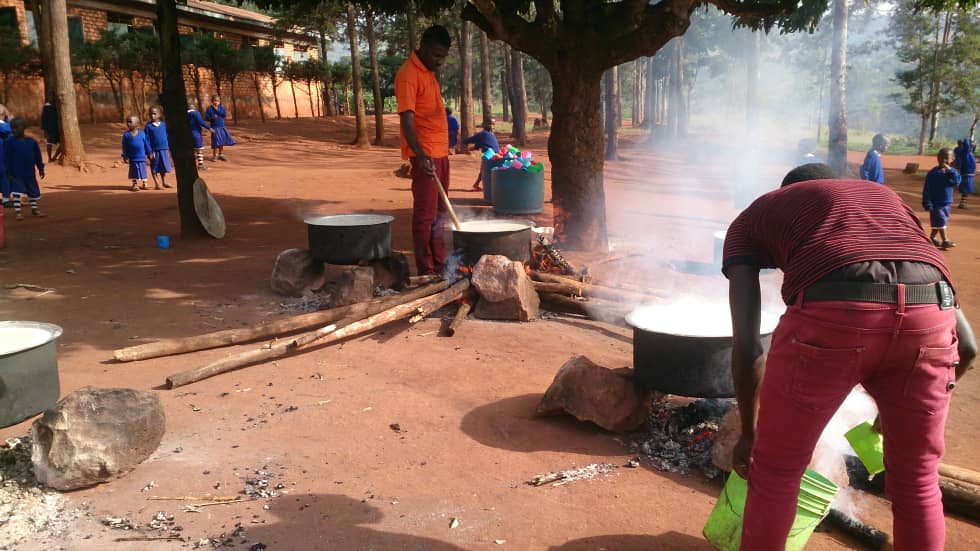 The ten year old school kitchen collapsed in February, so SODAT and the school collaborated to build a temporary one. They dream of building a permanent one, when funding is available, which will include good ventilation, improved cooking stoves, and storage for ingredients and cookware.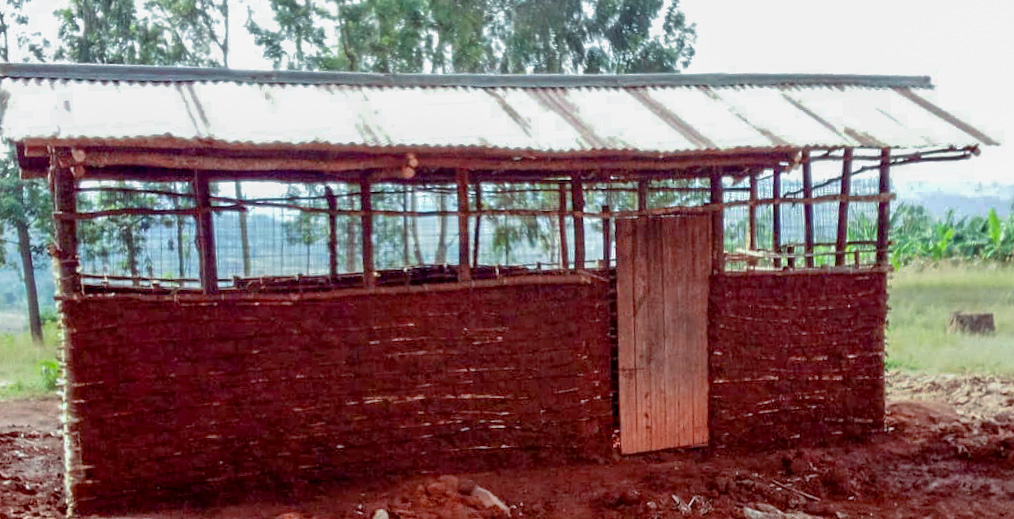 The cooks had recently been preparing school meals outside the kitchen because they feared it would collapse. This meant that rain occasionally delayed breakfast. The temporary kitchen provides a roof to protect against the rain and open walls to remove the unhealthy smoke. It was inspired by a design from another Better Lives partner called Tupendane. Its low walls facilitate an airflow that blows away the smoke from the wood fires, which is much healthier for the cooks who had experienced eye irritation in the old kitchen.
SODAT and Mukibogoye Primary School also want to improve the stoves in order to reduce smoke and increase efficiency. They are considering the rocket stove design, which they think will reduce the amount of wood used to cook the five of 13 gallon / 50 liter pots of breakfast for the 900 students every school day. It will also increase the life of the cooking pots because the current three-stone method damages the pots where they are supported.