Kikondo, UG – Zinabala VICOBA group discusses bees wax opportunity – 15 Mar 2021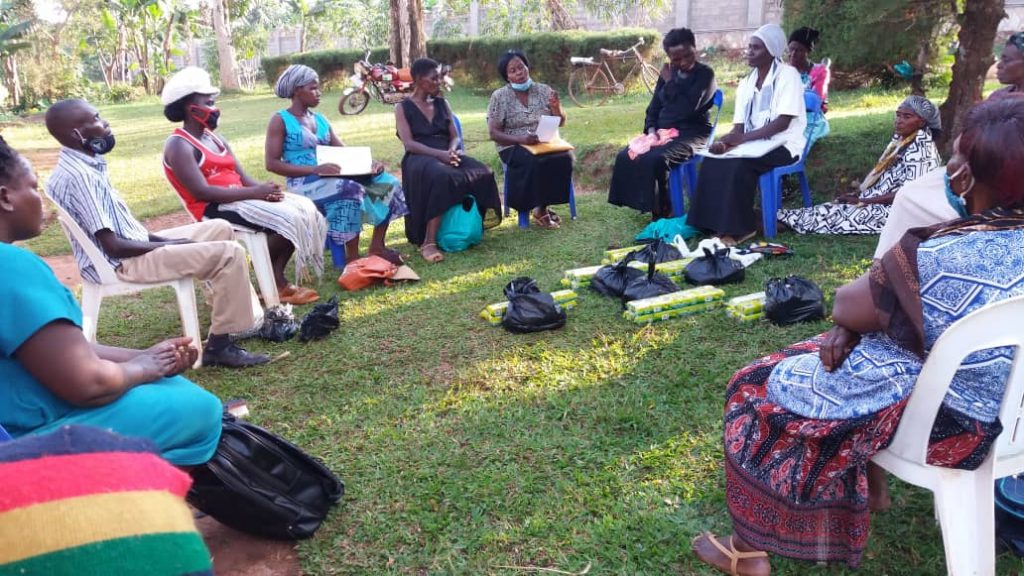 Zinabala Village Community Banking (VICOBA) group members are discussing their plans for expanding the number of bees they raise for honey and supplying their wax by-product to the YNM family for making and selling candle sticks.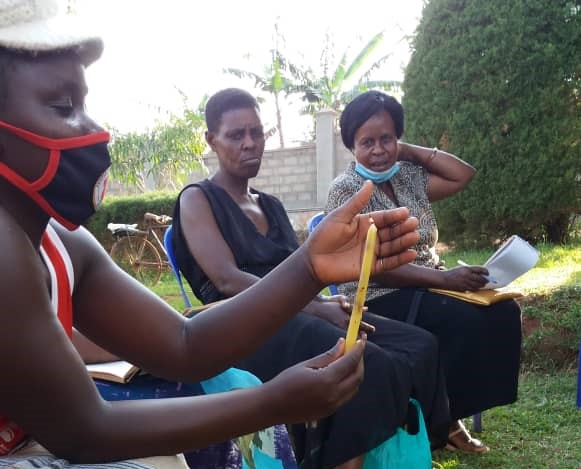 The candles are in demand because they offer a cost effective source of light for members of the local community who are either not connected to the local electricity supply or their electricity bills are high when drought impacts the supply and price of hydro generated electricity.
The YNM family is a Zinabala group member that has learnt how to use the wax by-product from honey production. After learning how to make bees wax candles, they acquired a small candle mold and produced and sold their first test batch for 20,000 UGS / US$5.56. The small candles have a low demand and price because they provide light for a short time. Consequently, the family hopes to earn and save enough to purchase a larger mold for candles that have a higher demand and price. This will be good for the whole group because Zinabala is planning to expand the number of beehives and produce more wax!