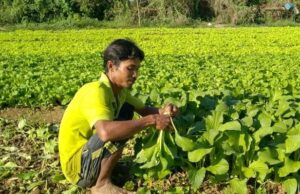 Battambang, KH – Vegetable gardens are a blessing during the pandemic – 28 Feb 2021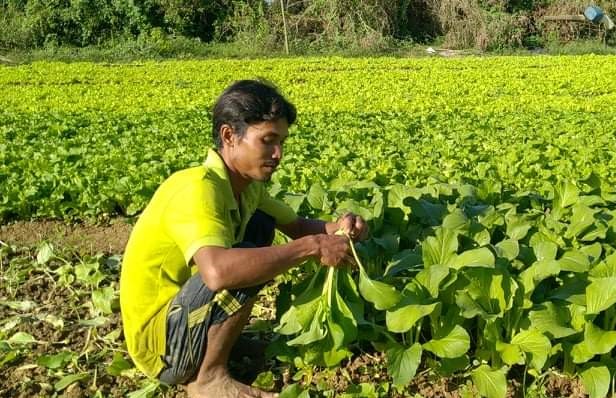 RR says "It feeds us every day and gives us some income''. He is talking about their family vegetable garden that he built with the assistance of the Better Lives – Healthy Life Reinforcement team.
His family is trying to survive during COVID times. One of the ways is by eating and earning income from their vegetable garden. The family's greens are good quality, so people in the community come to their garden to buy salad and morning glory. RR sells salad for US$0.50 / Kg and morning glory for US$0.25 / Kg. He is earning less than when he used to take his product to market, but his family is safer when he does not go there and is surviving economically by selling to neighbors until the pandemic is passed.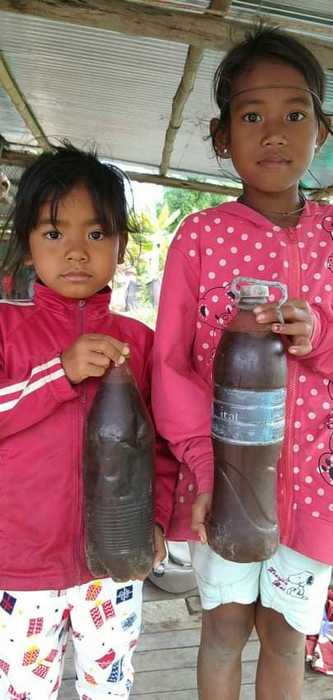 Other families are doing the same, and are cooperating with each other to trade the food they grow. The Better Lives – Healthy Life Reinforcement team is assisting with mentoring, inputs like compost, seeds and spray ingredients, along with encouragement! As RR says "Planting is one of the occupations our family can do when we cannot go out to work and school".