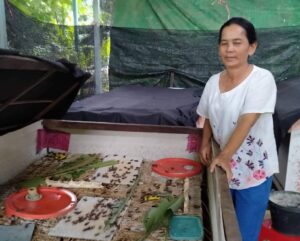 Battambang, KH – Husband's illness makes caring for crickets a challenge – 31 Jan 2021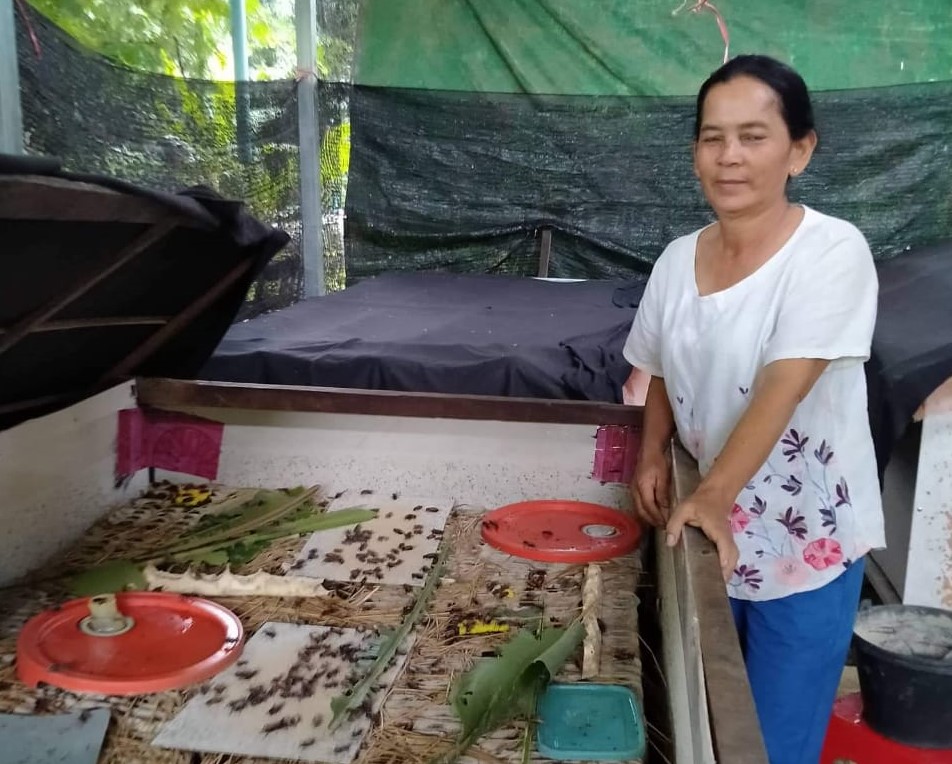 Mr YY was sick for three weeks, so Mrs YY cared for the family's cricket rearing business. She was able to earn income to support their family and make home improvement loan repayments. She did this by raising the crickets and caring for the family's vegetable garden by herself. It was a very difficult three weeks, but now Mr YY has recovered and is able to assist with looking after the crickets and planting.
Raising crickets has proven to be a good investment because people like to eat tasty grilled crickets as a delicacy. The business needs little capital and produces a reasonable income. They invested US$100 to build a cricket cage and fill it with breeder crickets. In a month, they produced 30kg of crickets which sold for 5,000 Riel per kilogram giving a revenue of over $35. This success has given her the confidence to plan to breed more.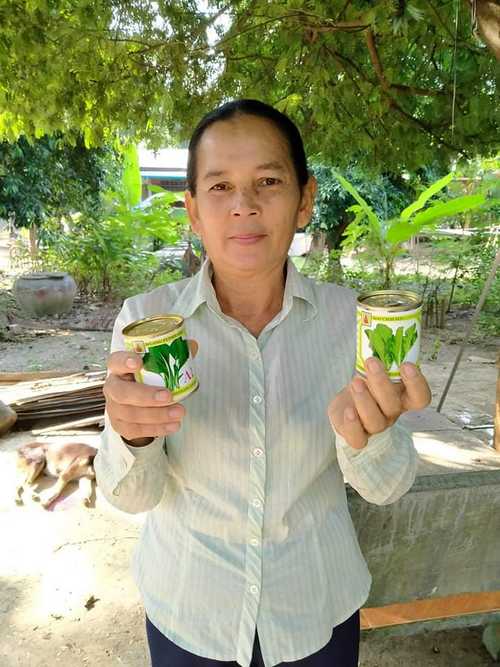 Like many other families, the YY family have been facing the twin challenges of the pandemic and flooding. Like other families they are now replanting their vegetable garden, with the assistance of mentoring and seeds from the Healthy Life Reinforcement shop's manager Salee Oum. Salee is pleased to report that the family garden is recovering quickly and looking green and productive.
Mrs YY is very relieved that the income from their crickets and vegetable garden will pay for their living costs, house loan repayments, and also contribute to their grand-children's schooling.