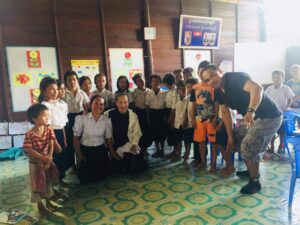 Siem Reap, KH – Thida assists many families, and now it's time to assist her own – 22 Sep 2020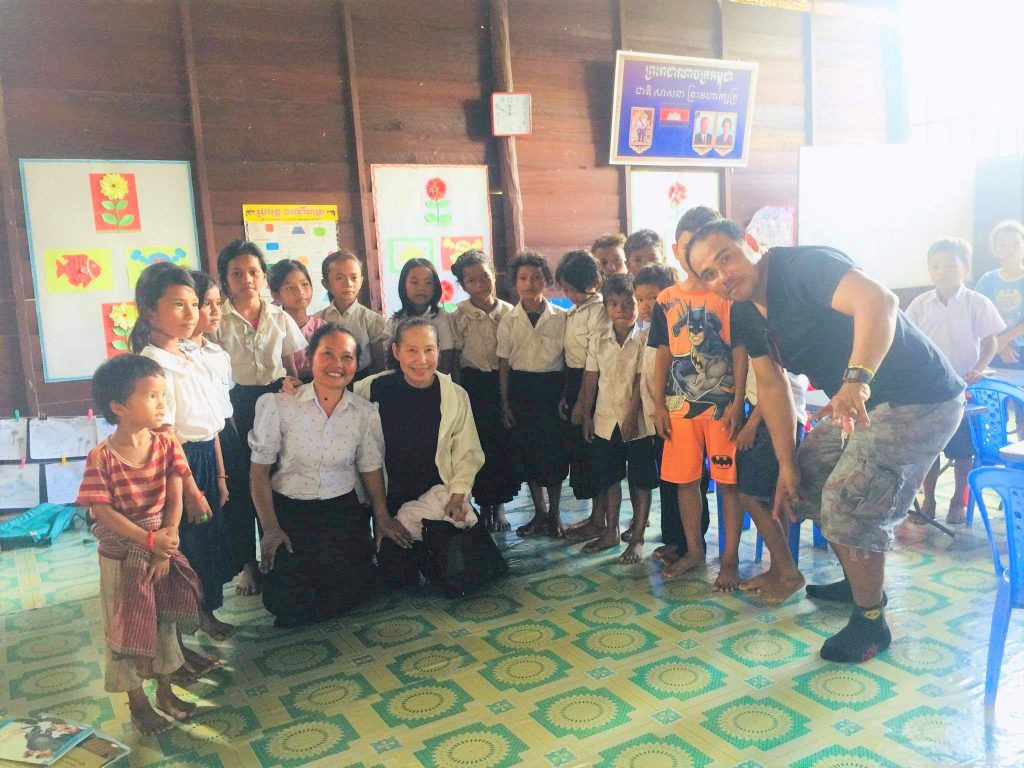 Thida is always there for others when she is needed, and she gives of herself expecting nothing in return. She is loved and respected by the members of the rent-to-own community, Rey the garden shop manager, and most of all by her aging mother. Thida wants to assist her mother to find a comfortable home for her old age.
This is why Thida is now on the rent-to-own (RTO) applicant list. She is 38 years old, a teacher by profession, and originally from Kampong Thom province, which is 100 miles south east of Peaksneng Village. In 2009, she came to assist the Peaksneng community by working at the catholic church center for children.
Her relationship with the community has grown from strength to strength over the years. She first worked with Rey when he was the church farm manager, taking care of the health of 400 children in the village by providing rice soup three times a week. Thida is passionate about children and worked with Rey for 5 years. Later when Rey started the Peaksneng Tomacheat garden shop, she helped welcome students from UK who stayed on the church farm. She played an important role making the students feel at home, secure and comfortable in the farm accommodation. She also assisted Peaksneng Tomacheat shop secure papers and other legal documents when the shop purchased land for a demonstration farm and rent-to-own home development.
She has become an important woman for the RTO community, she believes in the community's values and principles and is well respected by the families.
Thida came from a small family and simple way of life, and her aging mother is now living alone in Kampong Thom in a small wooden house. Now that Thida has worked for many years in Peaksneng, she has grown to love the community very much. She has dreamt for many years of one day having a secure home where she can bring her aging mother to live. She thought it would be impossible, but always held onto the dream.
She is now feeling more confident about achieving her dream because she feels very positive about the Peaksneng Thormacheat RTO program, and is hopeful that this feeling means that one-day God will answer her dream.