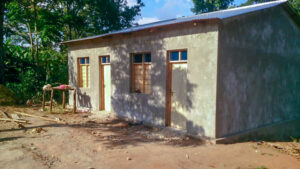 Ngara, TZ – Mukibogoye PS finishes food storage increasing sustainability – 15 May 2020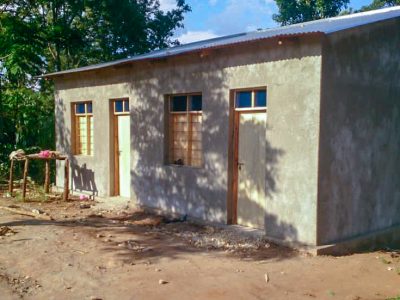 In one year, Mukibogoye Primary school needs enough space available to store 9,700 lbs of corn. Needless to say, the school did not have the space available to store this amount of corn necessary for the breakfast feeding program. This year they finished the storage along with SODAT's help to meet the need.
At any given time in the year, Mukibogoye school will receive donations from student parents and the harvest from their farming activities. The harvest alone could be close for 6,600 lbs of corn! Previously, the school would store their harvest and donations at a storage room in the Ngara town center which cost them 720,000 TZS ($313 USD) per year in addition to transport and processing costs.
Having local free storage will enable to dramatically reduce the transportation cost and even some of the processing costs! This will make their breakfast serving program more sustainable.
However, the local processing machines are broken, The school is organizing with the local owner to encourage them to fix the machine so that the school can process their corn and beans!
Mukibogoye Primary school looks forward to growing more banana trees to incorporate into their daily breakfast