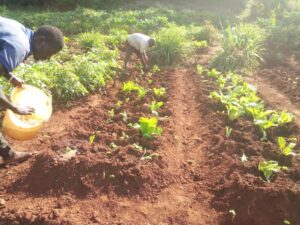 Ngara, TZ – Mukibogoye Primary School maintains continues serving vegetables to garden club students – 15 April 2020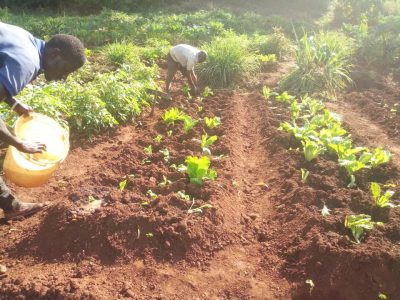 In March, the Tanzanian government shut down all schools to prevent the spread of coronavirus. This halted the breakfast serving at Mukibogoye, but the garden continued to serve.
Shafan and Elias, the garden managers for Mukibogoye, continued maintaining the garden. This is a hefty task given that previously they were helped by the Mukibogoye school garden club which consisted of 20 students. SODAT continued to inform the garden club students to come and collect food and recently, their parents have come to collect the vegetables on their behalf.
Though Tanzania has not closed large markets, it is still important for people to avoid them as best as possible. By providing vegetables to these student clubs Mukibogoye is helping keep these students safe.
SODAT and Mukibogoye Primary School are still reworking their farming plan this year. The student groups were volunteering their time after school to help out with the beans farms, but since the closure, schools aren't allowed to call students back to volunteer.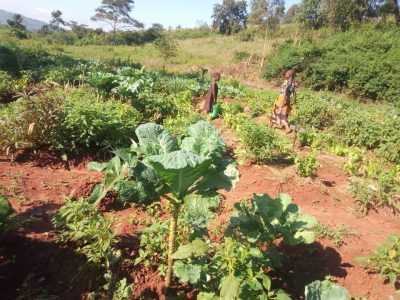 SODAT and Mukibogoye Primary School are hopeful that their serving of vegetables will help keep their students motivated and fed during this time.