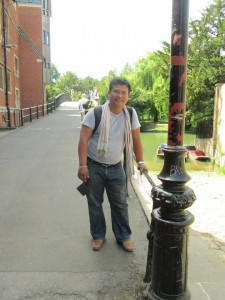 Siem Reap, KH – Mr. TOT and Peaksneng Thormacheat continue their collaboration – 17 June 2019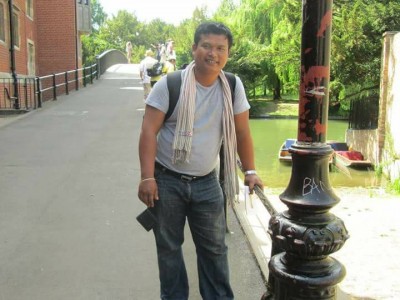 Mr. TOT is a model of a collaborative spirit. He moved to Peaksneng in 2007, the same year that Peaksneng Thormacheat manager Rey Diez moved in, and the two have enjoyed productive collaboration ever since. Now, Mr. TOT is hoping to continue their collaboration and his integration into the community by moving into one of Peaksneng Thormacheat's Rent-To-Own affordable homes.
Mr. TOT was born in 1977 in Preah Vihear province, east of Peaksneng. In 1979 his family moved to a refugee camp to escape the Khmer Rouge. They tried to return to their home village in 1993, but when they arrived home they found there was still fighting between Khmer Rouge and government forces. The family decided to settle in Siem Reap instead so their children could finally feel a sense of stability. They were allocated a small piece of land to use temporarily by the government in Siem Reap.
In 2001 Mr. TOT began working with the Catholic Church in Siem Reap. His work with the church brought him to Peaksneng for the first time. He started a learning center in Siem Reap and a program to assist malnourished children. In 2007, the church purchased a piece of farmland in Peaksneng. The farmland supplied the feeding program and also became a homebase for the church's other community programs.
Mr. TOT has worked as coordinator for the church's activities since 2007. He frequently uses his position and relationships with the community to assist Rey with Peaksneng Thormacheat's work. For example, right now he is assisting Rey to organize and run a meeting to create a community agreement that will set expectations for families living in the Rent-To-Own community.
Mr. TOT has been working in Peaksneng since 2007, but his family has not owned their own land since they fled the Khmer Rouge. He loves the Peakskeng community and he dreams of finally having land to call his own. He is hoping to be approved for a Rent-To-Own affordable home from Peaksneng Thormacheat.