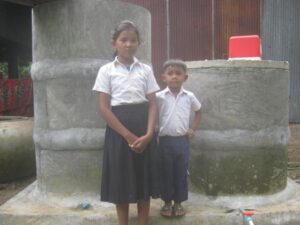 Battambang, KH – UK Students build water tanks to assist family – 30 Sep 2017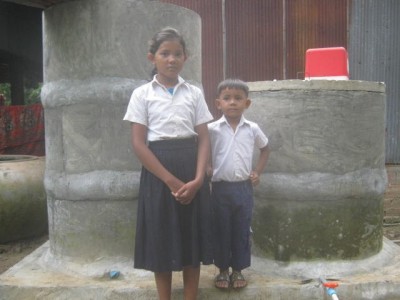 The CDH family needed a safe water storage that could be filled during the rainy season, to help them manage the dry months when they did not have enough water.
Fortunately for the family, Salesian School students came from UK in early August to build water reservoir tanks for two families.  The students took one day to build each family's tanks upon concrete bases that had been built in advance by the garden shop team.  This was done because of the risk of rainy weather causing problems with the setting of the concrete.
The family have been collecting rain water with their roof gutter and storing it in the new water reservoir tanks. The family and children are healthier now because they have safe water to drink at home and take to school in bottles.  They also use some of the water for watering their reduced garden of two vegetable garden beds that they try to maintain during the dry season.
The family says thank you to our student friends.