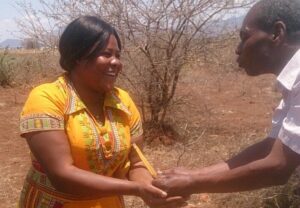 Mt Kilimanjaro, TZ – Employee finishes repaying land loan early, sets sights on building rooms – 25 Mar 2016
Lishe Bora garden shop manager Mary Andrea Shayo is preparing to make her final repayment on a land loan she received in October 2015. She received 1,500,000 TZS (US $714.29) to finish purchasing a quarter acre of land for 4,500,000 TZS.
The original terms of the loan stated a 12 month repayment period. However, Mary decided to double her required monthly payments to reduce interest and risk and finish her repayment as soon as possible. A few months of careful budgeting means Mary and her daughter Sessi are closer to achieving their goal of owning their own home.
Now that she has repaid her land loan, Mary is planning to request a loan to build a small home on the land. Her long term plan is to either rent the rooms out to earn income or keep livestock on the land and hire someone to look after the livestock and live in the rooms.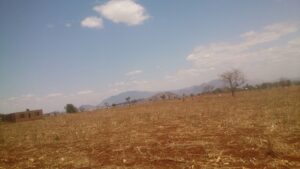 In addition to earning income, formal land ownership provides females in Tanzania with a very important since of security. Family land is handed down among male members of the family. This puts women at risk of becoming dependent on men for a place to stay. By owning her own piece of land, Mary can feel comfortable that her and her daughter will always have a place to stay.