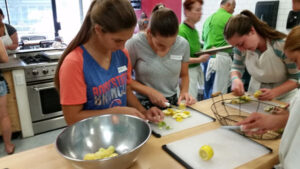 Los Alamitos, USA – Youth Center holds 2nd Annual Leadership Academy – 1 Feb 2015
The Los Alamitos Youth Center's 2nd Annual Leadership Academy celebrated 26 graduates ranging in ages from 16 to 18 years, more than double the number of graduates from last year. This six-week long academy, which is free for participating students, is designed to prepare youth for the real world, with workshops on topics that include car maintenance, banking and credit management, resume writing and interviewing skills, cooking and laundry. Students are taught by business leaders and educators who donate their time and strive to introduce students a variety of key life skills.
The program's goal is to help ensure students' progress in the right direction towards adulthood. Dr. Jody Roubanis, Ph.D., who teaches Family and Consumer Sciences at Point Loma Nazarene University, said of her experience "This next generation is so skilled at knowing who they are and what needs to be done to make the world a better place." Each participant is mentored by a member of the Youth Center's Board of Directors, many of whom stay in touch with the graduates well after graduation, and many of whom take advantage of unique internships as a result of graduating from the Academy.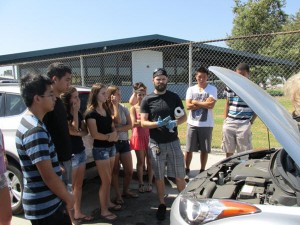 Many graduates share the sentiments expressed by Celeste MacFarlane, 17, of Seal Beach who said, "The most valuable thing I learned from the academy was all the opportunities there are in the world, and all about different careers." Another graduate, Ryan Elliot of Rossmoor said the most valuable thing he learned was about time management and setting goals. He hopes to use what he learned to become a pediatric oncologist or to go into business. Another student, Teresa Pisani of Garden Grove shared that, "The Leadership Academy helped me on how to take care of my body and being out on my own." One father said the academy taught "fantastic life skills" and that, "When we saw what the program offered, we thought it covered all the areas we should have been teaching her. It's so amazing that all of the people have come to teach these things".
Written by Lina Lumme, Executive Director of the Los Alamitos Youth Center