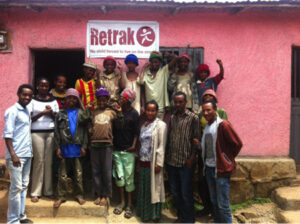 enables street children to return to life in a caring and stable family environment, either with their own family, with a foster family, or by living independently in the community.
Year Established: 1994
Better Lives Partner Since: 2011
Children Reached Since 2009: 41,682
Students in Vocational Training: 26
Programs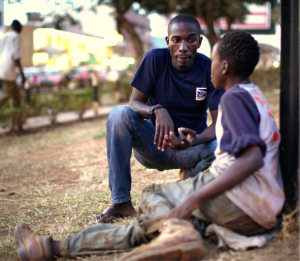 Outreach Services
Retrak's
 outreach workers go
 out onto the streets 
conducting day and 
night visits to initiate
 contact with children 
in their life space.  The 
outreach workers tell the children about Retrak and the services that they offer and build trusting relationships with them.
Overnight Shelter
Emergency overnight shelter removes the threat of abuse to children during the hours of darkness and provides a safe platform from which they can begin the process of returning home or being prepared for foster care or independent living.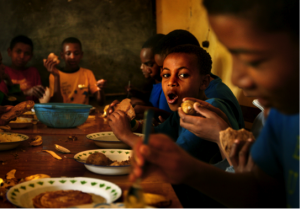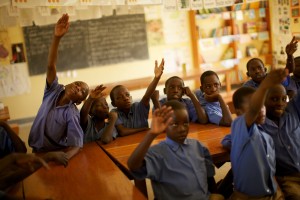 Food Security and Nutrition
Children on the streets often suffer from severe under nourishment when they're admitted into Retrak's program. Retrak provides these children with nutritious food to help build their strength. This contributes to their growth and development and ensures that they can participate effectively in various activities, especially education.
Educational/Vocational Training
Children
 who are on the streets 
have often been out of 
school for many 
months. Retrak
 provides them with
 catch-up education
 classes to ensure
 they receive the basic education  they are missing; for older street youth who find it hard to go back into mainstream schooling, Retrak provides vocational and/or business training for them to learn a skill or a trade and start a small business.
Psychosocial Support
In order to overcome barriers to attachment and deal with the trauma Retrak provides counseling, guidance and life-skills training. Sports also plays a major part in Retrak programs. Retrak uses soccer as a teaching/training mechanism to teach HIV/AIDS prevention and education to street children. This increased education reduces risky behavior and improves children's ability to protect themselves.
Medical Support
Retrak's
 drop-in 
center provides 
emergency and
 basic primary health
care including the
treatment of TB and Malaria, HIV Voluntary 
Counseling and
 Testing (VCT), as well as health and hygiene education and HIV awareness-raising. In cases where children need specialist care, Retrak refers children to local hospitals for treatment.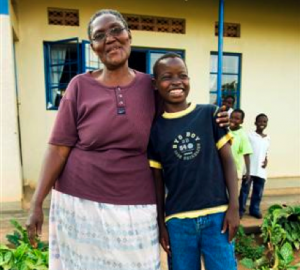 Reintegration With Families
Retrak is one of few NGOs that focus on reintegrating children with their family or placing them in foster care. The UN Convention on the Rights of the Child (CRC) and the recent UN Guidelines on the Alternative Care of Children emphasize the fundamental role of families in caring for children and the need to enable a child to remain in, or return to, the care of parents or close family members. Retrak works tirelessly to trace the families of children to ensure that they can be reunited with their children.
Socioeconomic Security
To ensure that successful reintegration occurs, Retrak provides families with income generating activity training and grants to ensure that they have the best support available to take care of their children.
Foster Care
Retrak believes the best place for a child to grow and develop is a family environment. Retrak pioneered a pilot foster care project in Uganda to ensure that children who cannot be reintegrated with their families have a safe place where they can grow. This involved recruiting potential foster care families, performing checks to make sure that they are suitable for fostering children, and providing them with training on becoming a foster parent. The project has now been introduced in Ethiopia.
Community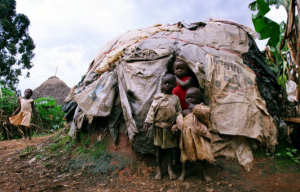 Retrak works with street children in Africa, boys and girls age 7 – 20. Increasing poverty, limited resources, natural disasters and HIV are all factors that affect family breakdown and drive children to the streets. Street children have no protection. They are among the most vulnerable children in the world.They have often suffered abuse and are likely to suffer further trauma, especially as they lack many of the coping mechanisms necessary to establish a safe and secure life. The term "street children" is easily understood but frequently masks the complex and unique nature of the children's lives. Street children can be those who are homeless; work on the streets but sleep at home; either do or do not have family contact; work in open-air markets; live on the streets with their families; live in day or night shelters; or spend a lot of time in institutions (e.g. prison). Retrak focuses on "full-time" street children who are disconnected from the protection of their family; they live and work on the streets and are at constant risk of exploitation, abuse and poor health.