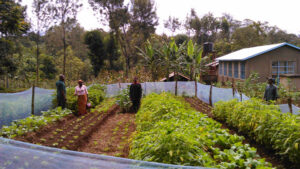 Organic Vegetable Gardening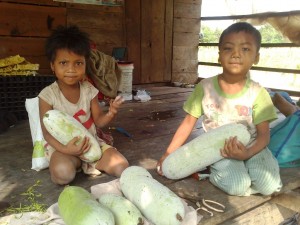 Good nutrition increases school attendance and performance. Vegetables are especially good for a child's brain development because they provide amino and fatty acids, glucose and micro-nutrient vitamins and minerals. Families with productive vegetable gardens can sell extra vegetables to help pay for school fees, supplies, medical bills, and other important expenses.
Family Gardens Built Worldwide: 290
School Gardens Built Worldwide: 11
What We Do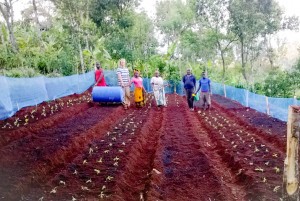 Better Lives' partners in the Philippines, Cambodia, and Tanzania work with families and schools to start organic home vegetable gardens. Partner organizations provide tools,
training, and mentoring necessary for families to start and maintain continuously productive gardens.
How We Do It
Our partners start by building demonstration gardens at primary schools. Families apply to start their own gardens and our partners work side-by-side with the families to build home gardens. Families are taught how to design gardens that produce year-round continuous harvests.
Self-Sustaining
Gardens become self-sustaining as families see the benefits of selling extra vegetables and reducing home food bills, and they learn to maintain gardens independently. Families with a proven record of monthly garden income can use this income to build credit for microloans.