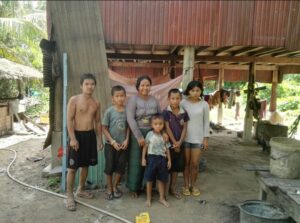 Siem Reap, KH – Family enlarges their home – 31 Jul 2020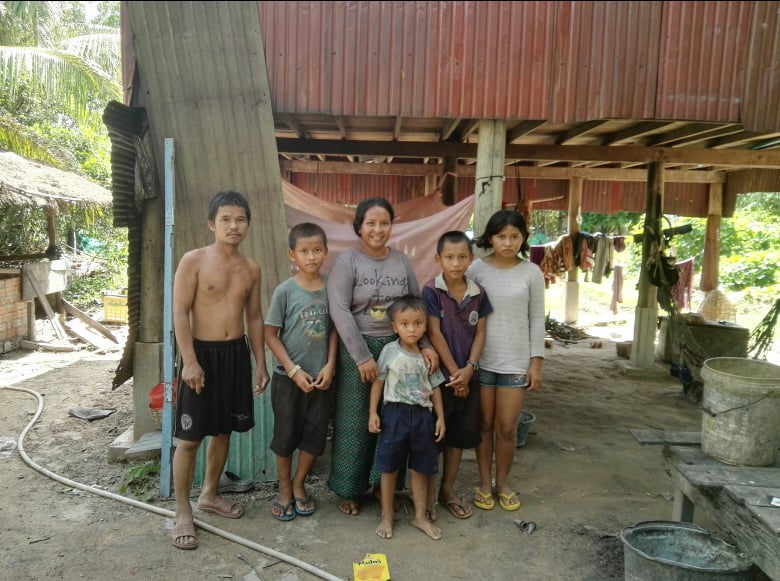 CC has improved the family's small house into a larger and more comfortable home. They used to live in very small house, but thanks to his hard work and the local church's assistance he has been able to build a larger house.
For income, he continues to care for a large mother pig and raise piglets, which sell for a good profit now that Cambodia is not permitting pork meat imports during the Coronanavirus pandemic.
The family are eating healthy vegetables from their garden, and have sufficient money for living expenses and the children's education. CC's hard work in his garden has encoraged the local social enterprise Peaksneng Thormacheat and the church to assist the family through the organic garden and pig raising loans programs.
The garden has been especially important for maintaining the children's physical and mental health, and fostering family bonding, during the pandemic time when personal movement has been limited. It has even taught the children a sense of responsibility because the plants need a lot of attention. Learning how to properly care for them is a lasting lesson in responsibilty.
The same old garden challenges still exist, in particular weather, fluctuating vegetable market prices and the threat of bugs. Despite all these challenges the family keep their sprits up by dreaming of continueing to send their children to school and one day being able to afford a nice comfortable home.