Battambang, KH – Family time and encouragement has empowered Davuth – 1 Jul 2020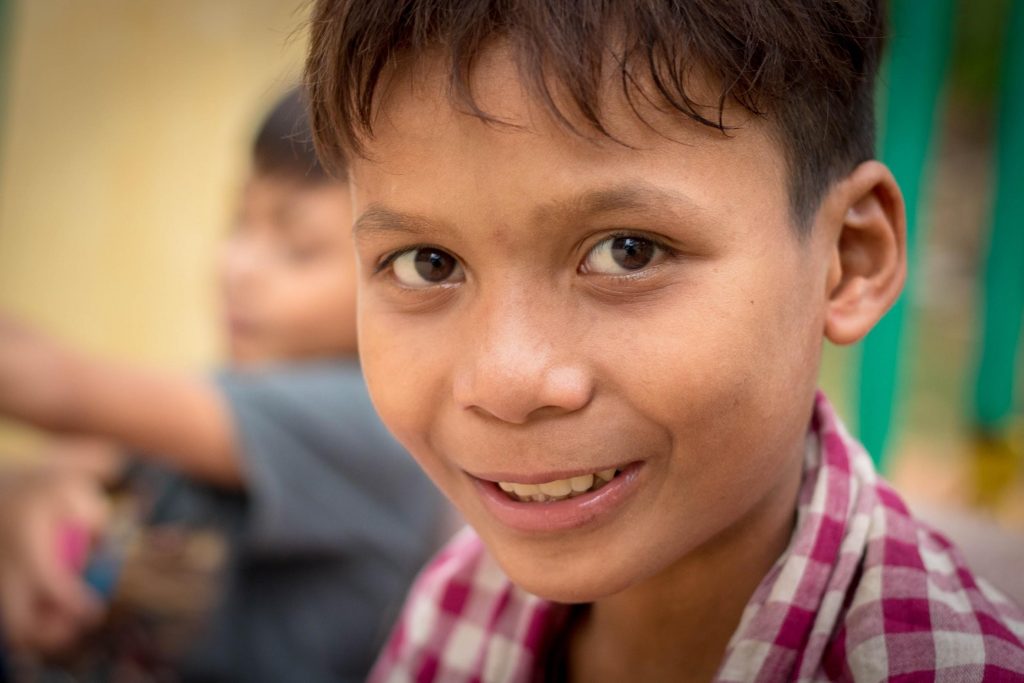 Family time and encouragement has empowered Davuth, a 10-year-old boy who lives in a poor neighborhood, to keep up at school. His parents work in town, so they leave him with his old grandma to take care of him. He studies in grade four in the morning at public school, English, and Computer at CFI in the afternoon.
Davuth was a slow learning student and was struggling to keep up with the lessons. Whenever the teacher gave the class a task and explained it to all the students, Davuth needed extra explanation from the teacher in order to do the task.
The biggest factor was that he was absent a lot, he missed the class two to three times a week. So he struggled to remember what he had been taught and found it hard to get the new lesson. But he never complained or caused any problem during the lesson and was a pleasure to have in class, and he got on well with other students.
The teachers and the Education Advocacy (EA) team at CFI knew that Davuth was struggling and took action to follow up with his situation. The teacher asked him why he was often absent in class. Davuth explained that he was busy helping out at home and sometimes he went to work along with his parents. When CFI's EA team visited his family to talk about his attendance at school, his grandma mentioned that Davuth often didn't go to school because he doesn't get enough encouragement from his parents. They always go to work for a whole day, sometimes they don't even get a chance to see Davuth before he goes to bed. That's why he sometimes skipped school to go to work with his parents, he missed seeing them and spending time together.
"He's a good child and he could perform well at school if he got enough encouragement from people around him," Grandma said.
After we understood the reasons, we followed up with Davuth regularly to provide emotional support and talk about his performance at school and how we can help him to improve and get a better grade. The teacher explained about the value of education, how it would help him to find his dream job in the future, and how he can use his knowledge to help his family and community.
CFI's EA team also followed up with Davuth's parents and explained how important it was to spend more time with their child and encourage him to go to school and study at home. The parents started to realize how a small change could make a huge difference for Davuth, so they started to spend more time with him, encouraging him to study at home and helping him to do homework. They were even able to find some time to go to public school to see his performance in the class.
Six months later, Davuth's performance is fantastic. He now attends the school regularly, he keeps up with the lesson well, he does all the homework and also helps his friends during class. He's active in class by answering questions and coming up to the whiteboard to do exercises.
Davuth's parents are proud of his performance and they say that they will continue to encourage and help with his education from home.
We asked Davuth what he thought about his education and his future and he told us, "I want to be an English teacher in the future because English can help me communicate with lots of people and I think I will get a great job".