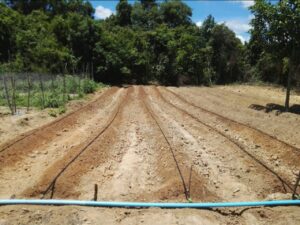 Siem Reap, KH – Social enterprise plans irrigation for its demonstration farm – 30 Jun 2020
Peaksneng Thormacheat Shop's demonstration farm team members are ready to add more vegetable beds in order to increase production while avoiding over cultivating the existing beds. Consequently, Rey the manager has been planning an irrigation piping system so that they can add ten vegetable gardens that each have 100 meters of bed. The girls of St Catherine's, Bramley, UK have kindly assisted by raising funds for the expansion. Rey and his team are grateful to them and sorry that they are unable to visit the farm this year due to COVID-19.
Peaksneng Thormacheat Shop is a social enterprise that is growing cucumber and long beans to earn income so that it can assist local family vegetable gardeners. Rey the manager and his team do this by teaching organic growing techniques, building gardens with them, ongoing mentoring, and assisting with compost and seeds for replanting. All of this enables families to reduce their food bill by eating from their garden, and also earn some extra income by selling surplus vegetables.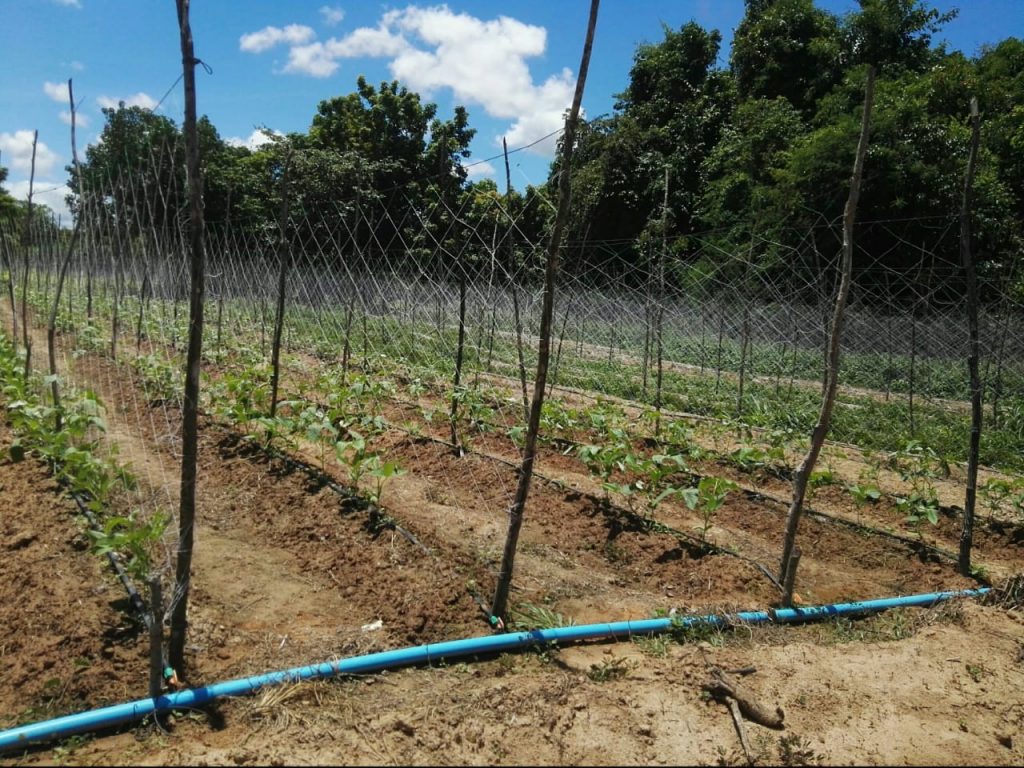 The demonstration farm is called the "Natural Farm" because of its setting next to a jungle fringed winding river that provides pumped irrigation water to farm's cucumber and long bean beds. It is located between a mango tree orchard, where farm manager Rey has his home, and a rent-to-own home community where the farm team's families live and a guest house faces the future community square.
The guest house offers accommodation for visitors, like student groups from the UK, who visit to participate in community projects, meet local families, experience the local culture, enjoy the local mountain, river and lake's natural beauty, and learn from nearby sites like historic Angkor Wat, Angkor National Museum and Banteay Srey Butterfly Center.