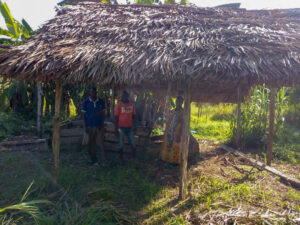 Utete, KCM – KCM team rebuilds shed and compost boxes after they collapse – 15 May 2020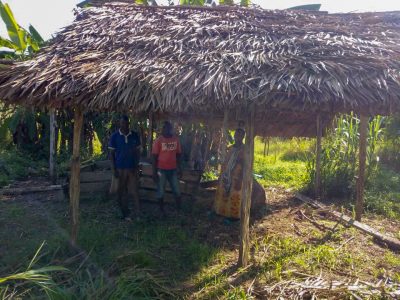 KCM's garden shed and compost boxes were built by True Adventure's in 2011. After 9 years of use, they finally gave in to the elements and collapsed! Fortunately, KCM team taught themselves how to construct the shed and remake the boxes.
KCM's garden relies on a steady input of compost to keep the garden flourishing. Compost normally needs a cool dry area to maintain the quality of decomposition. Unfortunately, "cool" is not a word one can use to describe the Utete area. Thus, the shed and compost boxes were built to beat the Utete heat.
Having a steady supply of quality compost ensures that the KLCCDA kindergarten will be supplied with enough vegetables for the children. Additionally, the shed provides a much-needed planning space for the team to stay cool.
KCM is looking for solutions for their next challenge – transporting the water pump to and from the Bondeni Garden. Currently, they are carrying the pump, which is draining.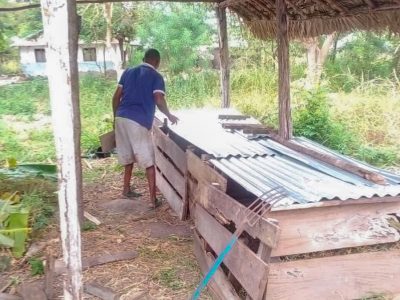 The team is hoping to find a solution to their challenge either by purchasing a bike that they can rent for income or purchasing a simple dolly that will ensure the quality of the pump.