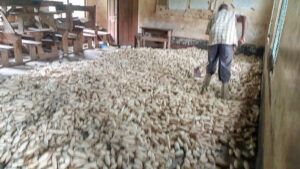 Moshi, TZ – Kahe Primary School uses volunteer work to harvest corn – 15 May 2020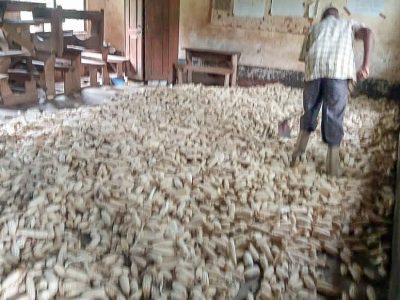 Kahe Primary School would normally use their students to harvest the corn, but the coronavirus has prevented that work from being completed. Instead, the community was leveraged to help harvest the corn in order to complete the project.
Coronavirus has thrown a wrench into the works several times this year especially for serving breakfast, maintaining the school's gardens, and working on the school's corn farm. Fortunately, the village community leader leveraged the parents benefiting from the continued breakfast serving and asked them to volunteer their time to help with the gardens and the farms.
Harvesting the corn in order to prepare for the beans will help keep the school on schedule for planting this year. Planting on time means they'll be less at risk for bean related diseases as all other farmers are planting their beans soon and the risk is spread over the area.
The students are expected back at the end of June. The school committees are gathering to reorganize their breakfast serving schedules to be on time for the students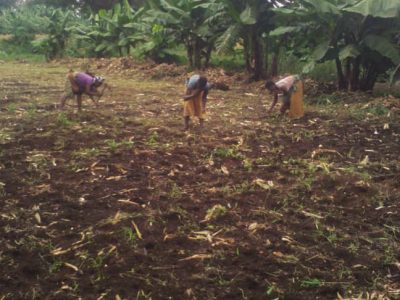 The school hopes to have a plentiful bean harvest this year to encourage more parents to donate their time and resources.