Kilimanjaro, TZ – CPM Children enjoying their respective careers – 15 May 2020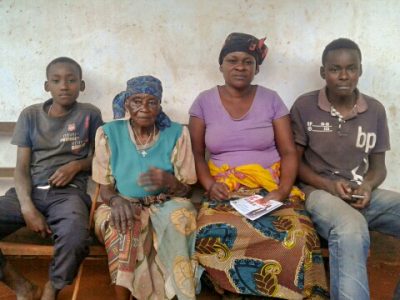 CPM Family comprises the Mother, Father, five children, and Grandmother. three of the CPM children are each advancing their own careers. One a teacher, another an electrician, and the next a welder to be.
CPM Family has been working since 2015 on providing a worthwhile education for their children. Each child has their own unique career, One a teacher, another an electrician, and the third is finishing his training to become a welder. Each trade is important in Tanzanian society. The CPM Family was able to invest in their children's education by having access to the Kirua VICOBA and the FAITH garden savings
Each week their FAITH garden saved them 4,000 TZS ( $1.75 USD). Additionally, the Kirua VICOBA supplied them with a loan to pay for school fees when they fell below the 900,000 TZS ($391 USD) requirement. To pay back the loan, the father works as a carpenter and the mother a farmer who manages the mbege (banana beer) stand as well as a small grocery.
They have two additional children who are in primary school. They're saving for their education, but the mbege and grocery side businesses aren't providing the inflow of cash as they used to
They hope to plan a new business that can provide a quick return on investment for their family