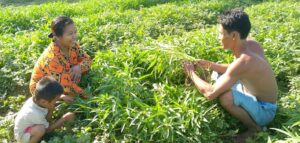 Battambang, KH – Life during hard times – 31 May 2020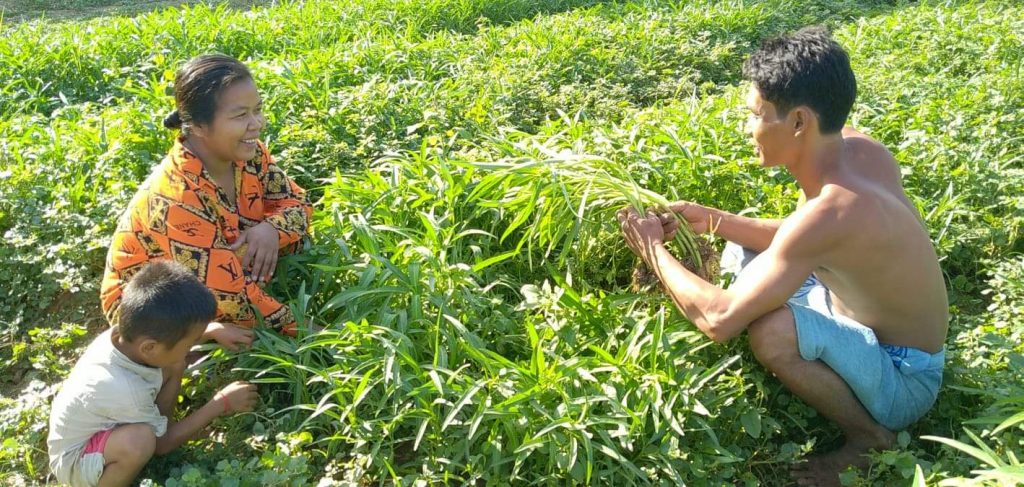 Life can be hard at the best of times, but when coronavirus started reducing the local economy, it became even harder for the RR family and others like them outside the local city of Battambang.
RR and his wife have three girls and a boy, who are all in school. RR supports them by working as a farm laborer and his wife remains at home caring for the children and planting vegetables in their home garden to eat and sell .
Students from St Peter's School, York, UK assisted the local Healthy Life garden shop team and RR to build their vegetable garden, which RR has further expanded by adding chilies, morning glory, salad and corn.
As well as reducing their food bill by eating from their garden, they earn from US$10 to US$20 every time they harvest surplus vegetables. This extra income is used for family living costs and their children's education.
They have been experiencing the challenges of shortage of water during the dry season in their village, where everyone depends on the nearby river and rain water, and low persistent income.
RR wants to raise his family income by purchasing a small tractor called a "Cow Machine", which he would use to plow his expanded garden and also rent to others as a way to assist them to grow more and so earn more income.