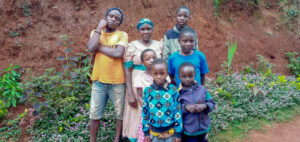 Kilimanjaro, TZ – AA Family uses cow project to help family and looks towards other opportunities – 15 Dec 2019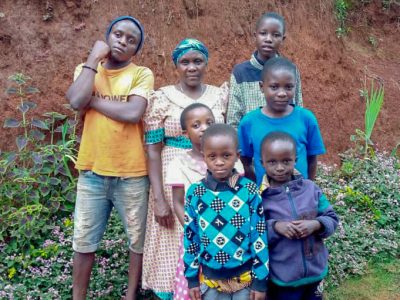 AA Family Mother, Eliza, works for Lishe Bora, Has been benefiting from her cow project since 2017 and is looking for new opportunities.
Eliza manages Lishe Bora's demonstration garden. The demonstration garden provides community members with a specific place to learn about gardening best practices. in 2017, Eliza finished her cow loan provided by Lishe Bora (see story here). Since that time she has been managing her project herself.
The dairy cow has been a consistent source of necessary income for her family over the past 2 years. The dairy cow provided milk for her children and the extra produced was sold for additional income. In order for the cow to produce dairy, she must have a calf. After the calf had grown enough to be weaned from its mother, Eliza sold it and received 300,000 TZS ($ 131 USD). This money went towards paying for her children's school fees.
Eliza is challenged by her current circumstances, her son suffers from epilepsy and cannot work or continue with studying, Additionally her house is of poor quality and too small.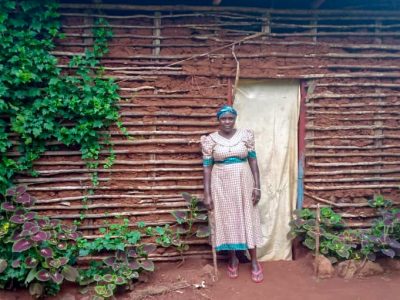 She hopes to continue providing education for her children and save in order to live in a comfortable house.