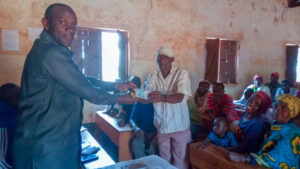 Ngara TZ – SODAT and Kabalenzi mobilize parents for breakfast contributions – 15 September 2019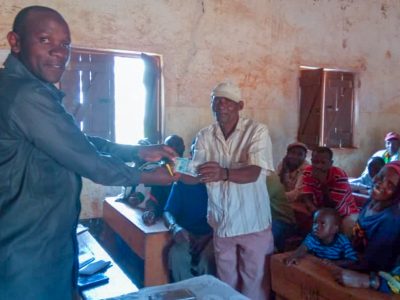 SODAT, Kabalenzi Primary School, and parents are collaborating to close a funding a good gap for school breakfast delivery.
SODAT manager David Kalenzo and the Kabalenzi headmaster organized the parent community to discuss the current farming and breakfast feeding situations. David communicated the current situation and needs of the program as well as the gap that parents can help fill. The parents all agreed that daily school breakfast is critical to their children's education. They also agreed that they needed to help close the gap so their children can continue receiving breakfast. David was satisfied with the meeting because he felt the parents beginning to take ownership for supporting the program.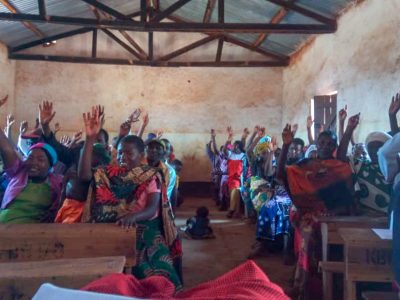 During the meeting, parents contributed 32,000 TZS (USD $14) to buy breakfast ingredients. They pledged to contribute ingredients in 2020 and labor for growing food at school.